Macklemore and Ryan Lewis Drop "White Privilege II," Call Out Iggy Azalea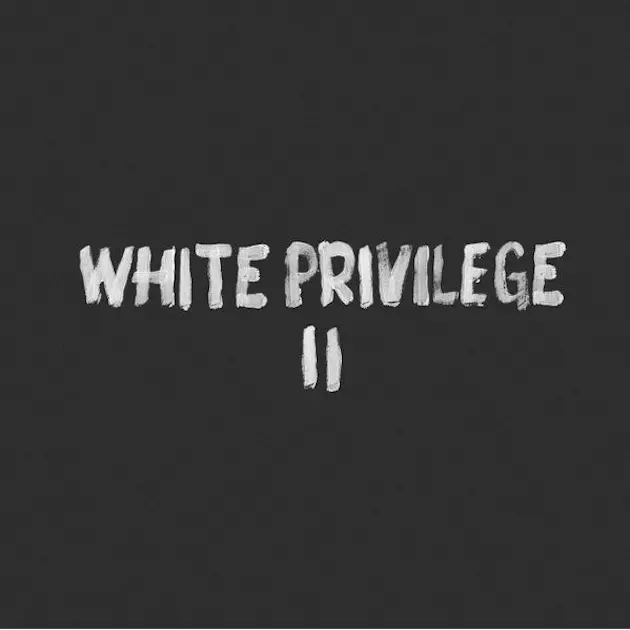 With their follow-up to 2012's The Heist a little over a month away, Macklemore & Ryan Lewis came through in the dark of night Thursday evening (Jan. 21) to drop their new single "White Privilege II." The song serves as the sequel to a 2005 track of the same name (see below).
On the track, Macklemore takes head on his position as a white performer in a largely black artform and culture, rapping about his uncertainty at a Black Lives Matter protest. "I want to take a stance cause we are not free and then I thought about it, we are not we/Am I on the outside looking in or am I on the inside looking out?" he raps, conflicted as to what he feels right.
Later on in the eight-minute track, he turns the self-awareness to full blast, considering what it means not only to be a white rapper, but to realize success and popularity from it. "You've exploited and stolen the music, the moment, the magic, the passion the fashion, you toy with/The culture was never, yours to make better/You're Miley you're Elvis, you're Iggy Azalea," he raps, aligning himself with artists widely considered to have appropriated Black music.
The track, which features Jamila Woods, is another ambitious step for Macklemore & Ryan Lewis who have never shied away from socially-minded music in the past. There's no real telling if "White Privilege II" will be on the duo's upcoming This Unruly Mess I've Made, which will hit shelves Feb. 26, but the rollout looks official enough to believe that it will be. Previously, Mack and Lewis had debuted "Kevin" at the 2015 AMAs.
On the official site for "White Privilege II," the basis of the track is defined as follows: "This song is the outcome of an ongoing dialogue with musicians, activists, and teachers within our community in Seattle and beyond. Their work and engagement was essential to the creative process."
Listen to the track below and consider Macklemore's rhymes particularly in light of the recent Oscars white washing. Throughout the track's second half, Macklmore raps, "But the one thing the American dream fails to mention, is I was many steps ahead to begin with…America feels safe with my music in their systems…And if I'm the hero, you know who gets cast as the villain."
Subscribe to WTUG.com on
See New Music Releases for January 2016
Subscribe to WTUG.com on
Source:
Macklemore and Ryan Lewis Drop "White Privilege II," Call Out Iggy Azalea