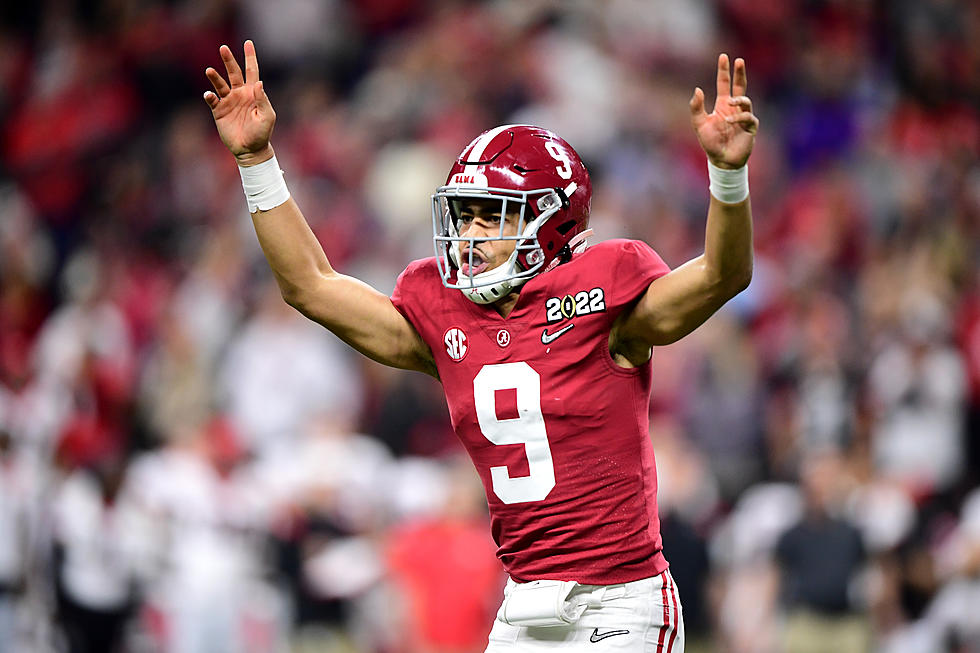 Alabama QB Bryce Young Nominated For Two ESPY Awards
Getty Images
The 2022 ESPY Awards  Presented by Capital One is airing July 20 at 7 p.m. on ABC and will celebrate the spectacular year that was in sports. The ESPYs gives its awards from the fall 2021 to summer 2022 and will be held in the Microsoft Theatre in Los Angeles.
Alabama Crimson Tide junior quarterback Bryce Young has been nominated for two different ESPY Awards. Young is nominated for "Best Collegiate Athlete, Male Sports" and the Tide is nominated in the "Best Game" category for Young's comeback victory in the 2021 Iron Bowl.
Alabama's competition in "Best Game" category are:
Kansas City Chiefs defeat the Buffalo Bills in an OT thriller (AFC Divisional Game)
UConn defeats NC State in double OT (Elite 8 NCAA Women's Basketball)
Kansas' 16-point rally, which was the biggest comeback in championship game history (NCAA Men's Basketball Championship)
The 2021 Heisman Trophy winner faces stiff competition in "Best Collegiate Athlete, Male" in
Dante Polvara, Georgetown Men's Soccer
Chet Holmgren, Gonzaga Men's Basketball
Logan Wisnauskas, Maryland Lacrosse
Alabama fans can go ahead and vote for Young and the Crimson Tide to ensure he adds to his trophy collection. 
The Top 10 Hottest Alabama Players from the 2021 Season
Alabama has seen its fair share of smoke shows and the 2021 team is no exception. We look back on the season and rank our top 10 hottest players; some we will see next year, and others we will mourn not seeing in Crimson again.
The Anti- Alabama Team
Alabama has lost 23 games while Nick Saban has been in charge. These athletes were pivotal in helping to secure a rare victory for their teams.
Nick Saban's Coaching Tree: Where Are They Now?