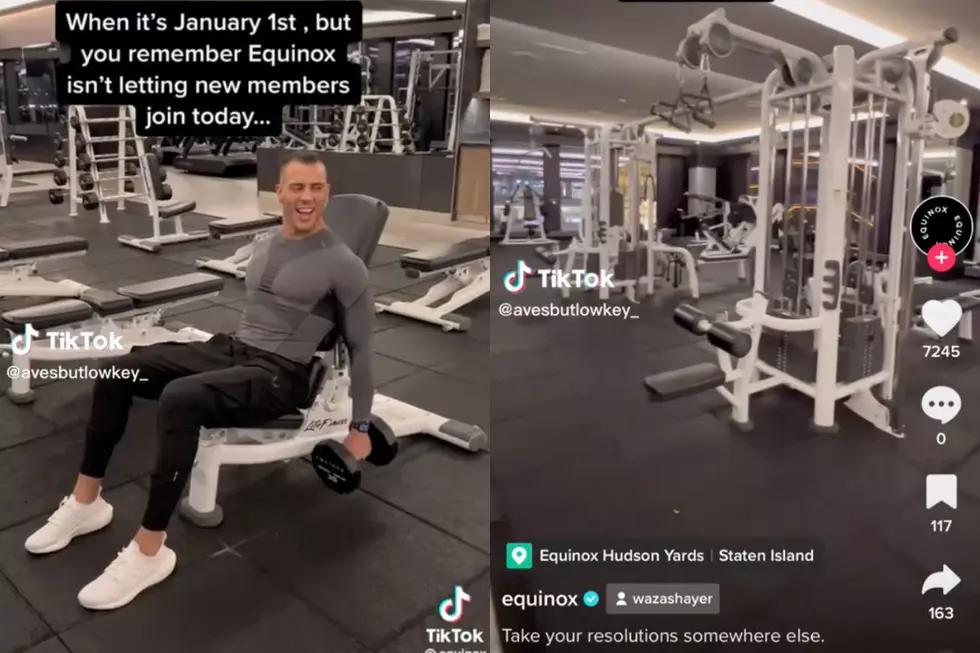 Equinox Gym Under Fire Following Controversial New Year's Video: 'Take Your Resolutions Somewhere Else'
@equinox via TikTok
Luxury gym chain Equinox is facing backlash after going viral with a bizarre New Year's video basically shaming and turning hopeful new customers away.
"When it's January 1st but you remember Equinox isn't letting new members join today..." the company wrote in the TikTok, which has since been deleted from their account.
The video was captioned: "Take your resolutions somewhere else."
Watch a saved version of the video, below:
The company doubled down on their outrageous New Year's campaign in a statement sent to prospective members in an email.
"We don't speak January. We're not accepting new memberships today (Jan. 1)," it read, referring to January as a "fantasy" and calling out "short-cutting" and "giving up" as part of their reasoning for barring new memberships temporarily.
"You are not a New Year's resolution. And that's not what being part of Equinox is about. We look forward to welcoming you to our Equinox community tomorrow (Jan. 2)," the message continued.
The company continued the campaign on Twitter, sharing additional reasons why they "don't speak January."
"January is a language we don't understand. It wants you to start something when you should be in the middle of it. It thinks time is on its side. It needs a new outfit before it can begin. Stalling, short-cutting, giving up. We don't speak January," the note in the tweet reads.
As of publishing, the tweet is pinned on the gym's official Twitter account. It has been viewed over 700,000 times yet has only around 300 likes.
"Y'all really had a corporate meeting about this and paid ppl to push this embarrassing and insensitive campaign? And everyone thought it was a good idea? YIKES. I know that meeting was just as cringe as the ppl in it," one person tweeted in reply to Equinox's tweet.
"Equinox isn't even a gym it's just a place where people have sex in the sauna," internet personality @mattxiv joked.
"Not a gym gatekeeping the gym," another person tweeted, while someone else replied, "It's got the beauty of both being a bad business model and a great example of a certain attitude that make people in bad shape self conscious about going to a gym in the first place."
Another person on Twitter called the gym's campaign "the ugliest behavior."
Popular Fads From Every Year