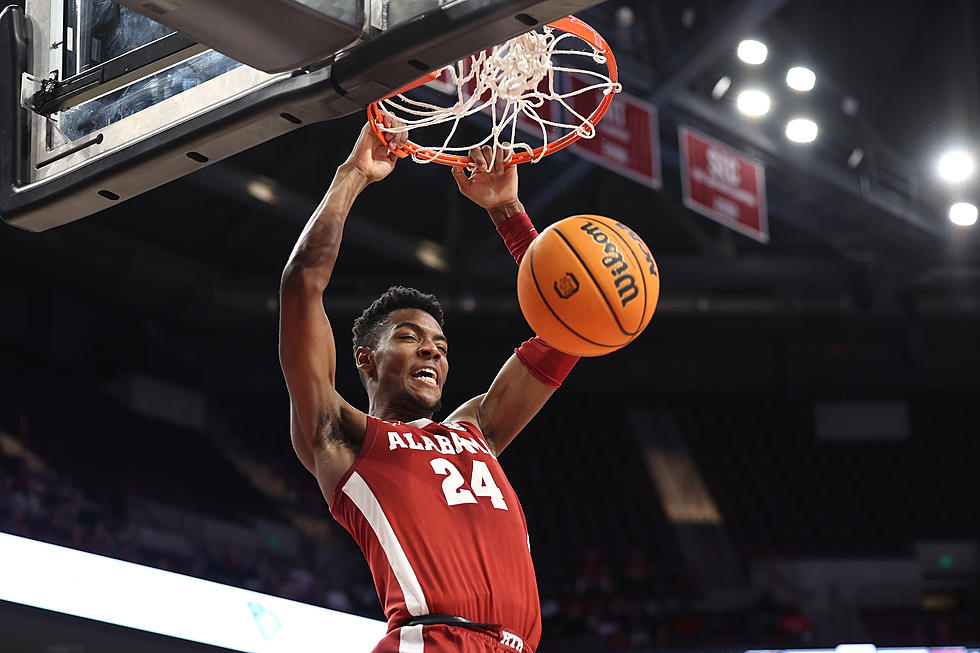 Brandon Miller Named SEC Player and Freshman of the Year
Crimson Tide Photos / UA Athletics
Brandon Miller's status as the number one basketball player in the Southeastern Conference was cemented Monday as the SEC officially awarded him with the prestigious honors of both SEC Freshman of the Year and SEC Player of the Year.
No player has been named both freshman and player of the year in the SEC since Los Angeles Lakers star and Kentucky national champion Anthony Davis.
Miller, a native of Antioch, Tenn. landed at Alabama due largely to the fact that his father was a walk-on tight end under Gene Stallings. Combine the family history with Nate Oats coaching a style of basketball that players enjoy playing and Alabama pulled in likely its greatest player in program history.
On the year, Miller has averaged has averaged 19.6 points and eight rebounds a game while playing 33.5 minutes. Unlike many super stars, he allows the game to come to him and embraces basketball being a team sport, often times being very unselfish with the ball.
Miller has shot 85% from the charity stripe, 45% from the field, and 40% from 3-point land this season and is projected to be a lottery pick in the NBA Draft.
Miller and the Crimson Tide have an extended period of rest after earning themselves a double-bye in the SEC Tournament by being crowned regular season champions with a 16-2 conference record. Miller next plays basketball at noon on March 10, and it is must-watch television every time he graces the court.
Alabama v. Arkansas - 2/25/23
Photos of Alabama's February 25th game against the Arkansas Razorbacks
Alabama vs Auburn 3-1-2023
Alabama knocked off Auburn 90-85 in overtime in Coleman Coliseum to secure the 2023 SEC Regular Season Championship.
Alabama Men's Basketball's 2023 Recruiting Class
Pictures of Alabama Men's Basketball's 2023 Recruiting Class. Alabama's 2023 class is ranked 12th in the nation.