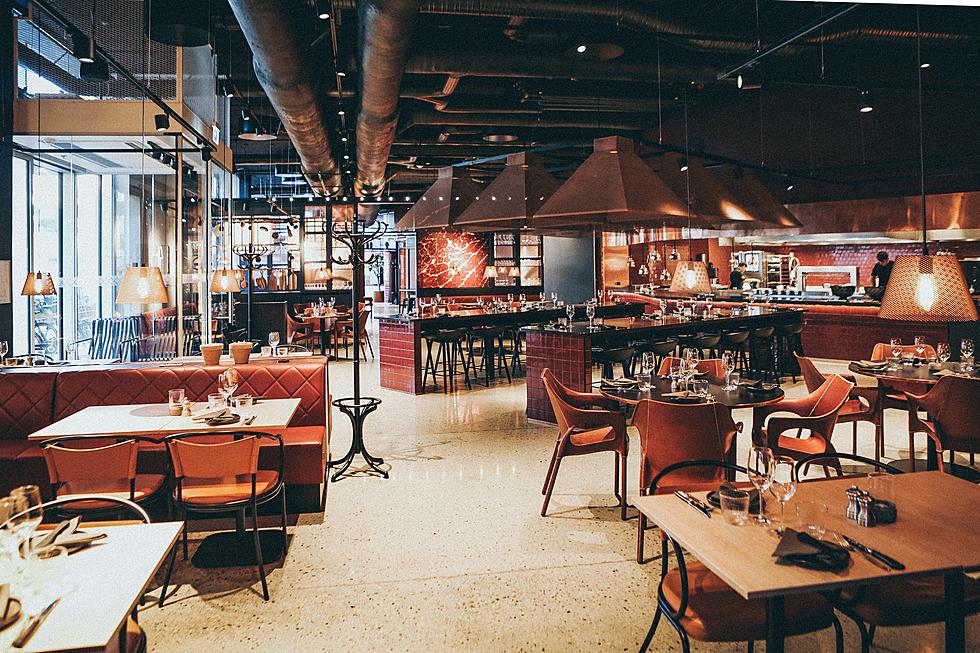 Every 90 days the report is released for restaurants and lodging establishments, mainly, and a few made the report for being closed because of a "roach infestation" according to the Alabama Department of Public Health.
Again, this list covers West Alabama and other cities across the state that you might live in or travel to in the state of Alabama.
As the writer, I'm a frequent customer of several restaurants on the list for "infestation", but I must put personal bias aside and report the information as is.
Technically, the violation for roaches also covers rodents as well.
OK, PLEASE NOTE, NOT ALL OF THE PLACES OF BUSINESS ON THIS LIST HAD ROACHES. SOME WERE CITED FOR OTHER REASONS. PLEASE READ THE LISTS CAREFULLY. ROACH INFESTATIONS ARE HIGHLIGHTED, AGAIN, PLEASE READ CAREFULLY.

 
One positive for the restaurant industry of West Alabama, only a few places made the list in the most recent report. So, that's a good thing.
The recent July/August/September health department ratings/scores mention several establishments that many of us are familiar with in Alabama.
Below is a list of some food establishments and lodging facilities I have chosen to highlight.  All of the inspections were done in the last 60-90 days. The "enforcement actions" are also listed and according to the health dept., these are typically corrected so the establishment can reopen within a few hours or a couple of days.
To see the full list CLICK HERE
Shark's Fish & Chicken
208 Skyland Boulevard East
Tuscaloosa, AL 35405
09/05/2023
Purpose: Roach infestation
Metro Diner
1800 McFarland Boulevard East
Tuscaloosa, AL 35404
09/06/2023
Purpose: Inadequate refrigeration
Outback Steakhouse #1261
5001 Oscar Baxter Drive
Tuscaloosa, AL 35405
08/03/2023
Purpose: Roach infestation
Taco Bell #30463
5920 Highway 21
Atmore, AL 36502
09/12/2023
Purpose: Insect infestation on the food prep line
Captain D's
949 West South Boulevard
Montgomery, AL 36105
08/28/2023
Purpose: Sewage overflowing from the grease trap into areas that employees would go through
River
1650 Jack Warner Parkway
Tuscaloosa, AL 35401
08/22/2023
Purpose: Inadequate refrigeration
Burrito Mexican Restaurant
27950 US Highway 98
Elberta, AL 36530
Purpose: Insect infestation, namely roaches, flies, and drain flies
San Marcos Mexican Restaurant
61 North Burbank Drive
Montgomery, AL 36117
08/28/2023
Purpose: Sewage backing up from a sewer clean-out in the parking lot due to a broken sewer line
Popeye's Chicken & Biscuits
2450 McFarland Boulevard
Northport, AL 35476
08/14/2023
Purpose: Lack of adequate refrigeration and no air conditioning
Dollar General
2601 Dauphin Island Parkway
Mobile, AL 36605
08/17/2023
Purpose: Rodent infestation
Biryani Pot
758 Downtowner Boulevard
Mobile, AL 36609
08/25/2023
Purpose: Roach infestation resulting in contamination of foods
King Chick
45 Pine Street
Gilbertown, AL 36908
08/08/2023
Purpose: Sewage backing up into the establishment
Mama Rosa
12A Main Street
Headland, AL 36345
07/06/2023
Purpose: Complete lack of hot water
Dessert Corner
2000 Riverchase Galleria
Hoover, AL 35244
06/15/2023
Purpose: Complete lack of hot water
Lodging establishments are also rated:
Village Inn
21761 US Highway 431
Guntersville, AL 35976
08/15/2023
Purpose: Room #117 was found to be contaminated with live insects, specifically bedbugs
Top Stories from the Tuscaloosa Thread (9/4 - 9/11)
15 of the Top Stories published by the Tuscaloosa Thread during the week of September 4th, 2023)
FOR SALE: Check Out The Most Expensive Home in Sumter County AL
Things Most Alabama Drivers Do That Make The World Hate Us