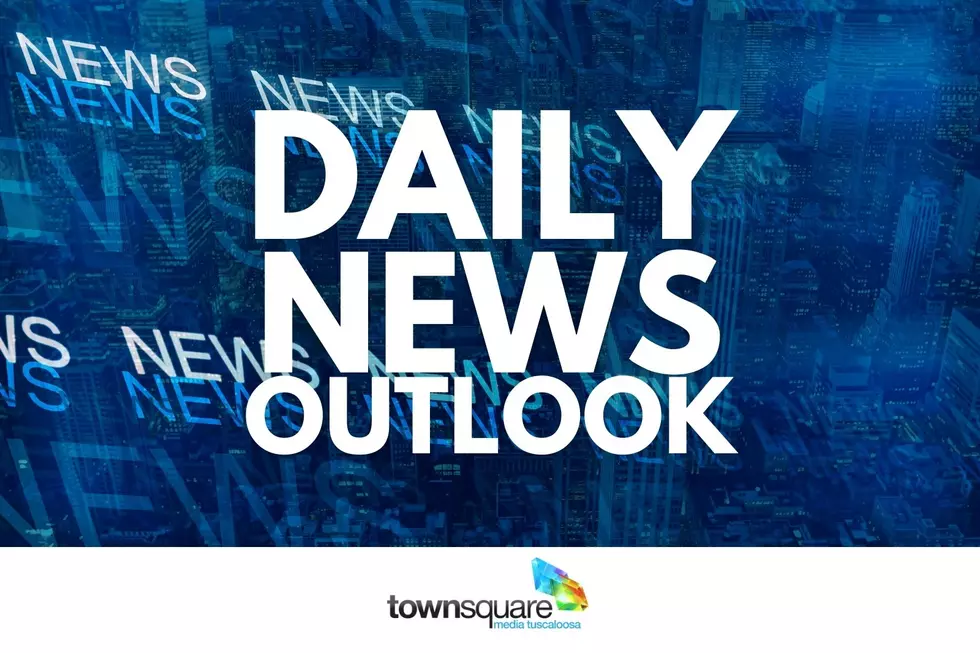 West Alabama Wednesday Briefing
Canva
It is Wednesday, September 20, 2023, and the countdown to the official end of one of the hottest and most humid summers on record is on.  The first day of fall 2023 is this coming Saturday. It is the day also known as the autumnal equinox which marks when day and night are approximately equal in length all over the world. Daylight hours after Saturday, until March 19, 2024, when spring begins, will get shorter.
 Fall will actually begin at 1:50am CDT Saturday morning. (I don't think I will set my alarm to celebrate).
 Don't confuse the beginning of fall with the end of Daylight Savings Time though. That does not come until November 5th.
 The last three days of summer will be more fall like with humidity rates in the 40% range and mostly comfortable temperatures.
 The Forecast:
 Today: Partly cloudy with highs in the mid to upper 80s.
Tonight: Partly cloudy with lows in the upper 50s to mid 60s.
Thursday: Partly cloudy with highs in the mid to upper 80s.
High School Football Friday: Mostly sunny, with a high near 86 during the day. By kickoff it will be clear with temperatures in the upper 70s to 80 degrees.
Crimson Tide Football Saturday:  Mostly sunny with a high of 86.
Saturday Night: Partly cloudy with lows in the lower 60s.
---
---
Topping the News:
A ban on hazing by Sigma Alpha Epsilon Fraternity nationwide has apparently not stopped the action at the University of Alabama chapter. A pledge at the UA founded fraternity suffered a traumatic head injury while being hazed in the last month, according to a lawsuit filed Tuesday in Jefferson County Circuit Court. 10 deaths linked to hazing, alcohol and drugs at SAE houses on campuses across the nation occurred between 2006 and 2013.
---
City budgets have been passed by both Tuscaloosa and Northport councils.
The Tuscaloosa City Council last night approved a budget that includes raises for all city employees, small increases to the cost citizens pay for garbage collection and water service and funding for significant infrastructure projects and more. Tuscaloosa Mayor Walt Maddox describes the budgets he proposed for the city's $190 million General Fund budget, $67 million Water & Sewer Fund budget and the $28 million sales-tax-funded Elevate Tuscaloosa budget as conservative and reflective of a strong, stable economy.
The Northport City Council unanimously approved a $44.28 million general fund operating budget for fiscal year 2024 on Monday. The council also gave the ok to an $11.52 million water and sewer fund operating budget.
---
Jeremy Russell, a Bibb County High School employee, was arrested Monday on multiple charges of sexual misconduct crimes involving a student. He is charged with three counts of 'school employee engaging in sex with student under 19. In a written statement, Bibb County Schools Superintendent Kevin Cotner identified Russell as a paraprofessional who also served as an assistant basketball coach.
---
The Tuscaloosa VA Medical Center is hosting its fall job fair today. There are openings for nurses, campus police officers and HVAC technicians. Job interviews will be conducted in Building 149 between 9am and 3pm today. Applicants are required to bring a resume and professional references.
---
Much of yesterday's education summit sponsored by the Chamber of Commerce of West Alabama at the Bryant Conference Center pointed to three years of data drawn from the state's Alabama Comprehensive Assessment Program, which grades the competencies of students in 3rd through 8th grade.
Some of that data was promising - results improved from 2021 to 2023 in most categories and across almost all demographics, although that improvement was arguably marginal.
Other metrics were alarming with 644 third graders in the area below grade-level competency in reading - that's in both city and county school systems combined.
---
Veteran's groups are joining the criticism of AL Senator Tommy Tuberville's month's long hold on military nominations and promotions due to the Pentagon's abortion travel reimbursement policy.  The VFW is calling Tuberville's actions un-American and dangerous. Tuberville's actions have not only cost Huntsville the headquarters of the U-S Space Command but also is costing millions in defense contracts for the State of Alabama.
---
The Tuscaloosa City Council Finance Committee has approved a plan for transferring privately raised funds from the Saban Center Foundation to the city to pay for construction costs. The funds will come a capital campaign to raise money for the planned interactive campus for education, arts, recreation and discovery on Jack warner Parkway west, downtown.
---
Cordova Elementary School in Walker County is one of five schools in Alabama recognized as National Blue Ribbon Schools for 2023.  According to the announcement, National Blue Ribbon Schools exemplify excellent leadership focused on high standards, effective and innovative teaching and learning, and valuing and supporting the professional development of their staff. 353 schools were selected nationwide.
---
---
In Sports:
Tuscaloosa County High School Football Coach Adam Winegarden is taking full responsibility for the Wildcats having to forfeit a game this season. Winegarden says he wanted to recognize players who had excelled by presenting them with complimentary cards from Buffalo Wild Wings.
The Alabama High School Athletics Association considers that a violation of the state athletic governance "Amateur Rule". Winegarden called the incident a misunderstanding of the rule by him and that student athletes did nothing wrong. Two players sat out of last week's game.
TCHS will be fined by AHSAA but Winegarden is asking the forfeiture to be rescinded because the violation was not intentional.
---
Have a Wonderful Wednesday!!