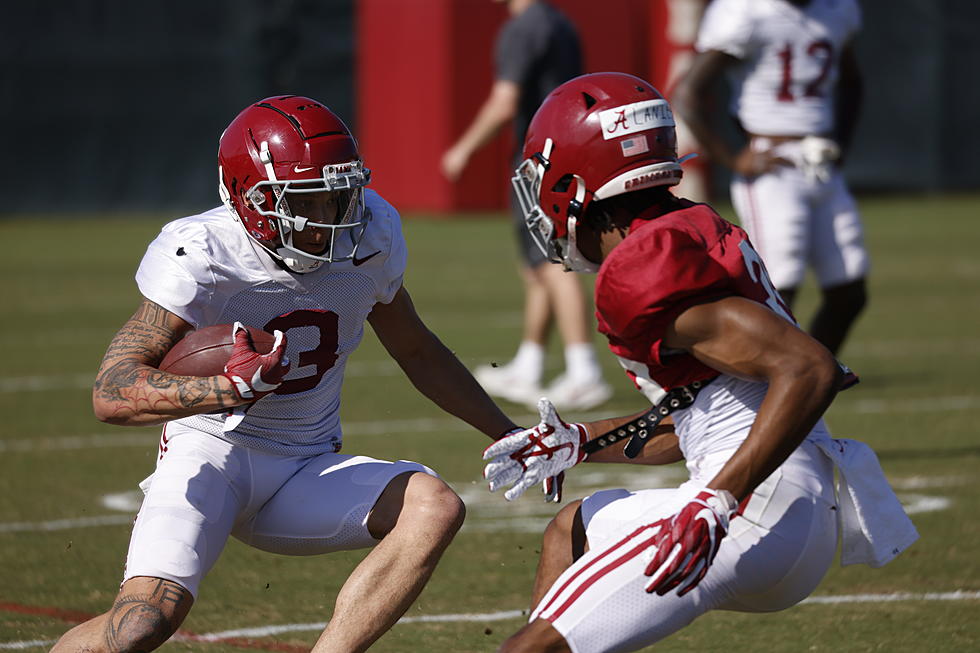 Look: Alabama Had a Special Visitor At Monday's Spring Practice
Crimson Tide Photos / UA Athletics
The Alabama Crimson Tide football team was back in action on Monday afternoon. The team was cleaning up mistakes from Saturday's scrimmage and looking ahead to the next step in building team development.
Alabama welcomed University of Alabama President Dr. Stuart Bell to practice and he shared words of encouragement with the team as a new season is underway.
Alabama's Ninth Spring Practice
The Alabama Crimson Tide hosted a special visitor at Monday's spring practice. The Tide was back in action after a scrimmage on Saturday trying to clean up the mistakes and continue to grow.
Alabama's First Spring Scrimmage 2022
The Alabama Crimson Tide hit Bryant-Denny Stadium for the first scrimmage of the 2022 spring season.
Alabama's Seventh Spring Practice 2022
The Alabama Crimson Tide holds practice on Thursday at the Hank Crisp Indoor practice facility. The Tide is preparing for a Saturday scrimmage this weekend.