Hillary Clinton's Election Night Confetti Meets a Sad Demise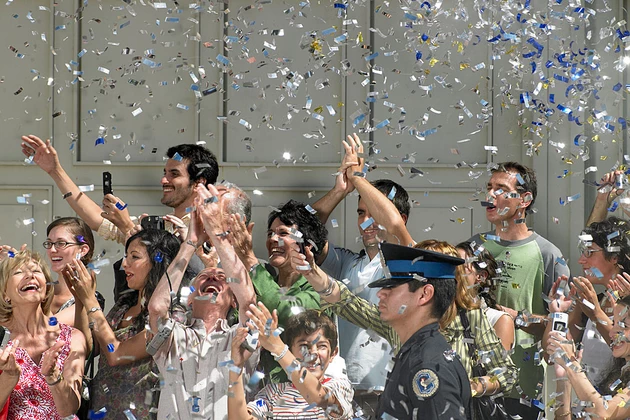 She didn't break the glass ceiling. And all the confetti hauled in didn't get to touch it, either.
Donald Trump's shocking win in the presidential election over a heavily favored Hillary Clinton sent shock waves around the world.
Clinton and her campaign widely expected victory, but the American people had other ideas. So, instead of a party for the ages, Clinton's attempt to become the first female president went up in smoke. What never went up, though, was the confetti brought into New York's Jacob Javits Convention Center, where the Democratic party nominee set up shop on the night of the election.
In the word of our president-elect, "Sad."
Confetti being put back into boxes tonight at Javits Center, scene for what was supposed to be @HillaryClinton's victory party pic.twitter.com/hi30Ly8rJf

— Jessica Hopper (@jesshop23) November 9, 2016
Full confetti cannons at Clinton's NYC election night party. pic.twitter.com/41CpjIIHLN

— Danny Freeman (@DannyEFreeman) November 9, 2016
Workers at Clinton HQ are disassembling the confetti cannons that did not get used tonight pic.twitter.com/IuzKVPVX2U

— Anthony Zurcher (@awzurcher) November 9, 2016
It's the equivalent of champagne being taken out of the locker room right before a team loses in the championship. Or when championship shirts for said team wind up in some poor South American country because, let's be honest, there's really no market for "Cleveland Indians 2016 World Series Champs" paraphernalia.
Source:
Hillary Clinton's Election Night Confetti Meets a Sad Demise