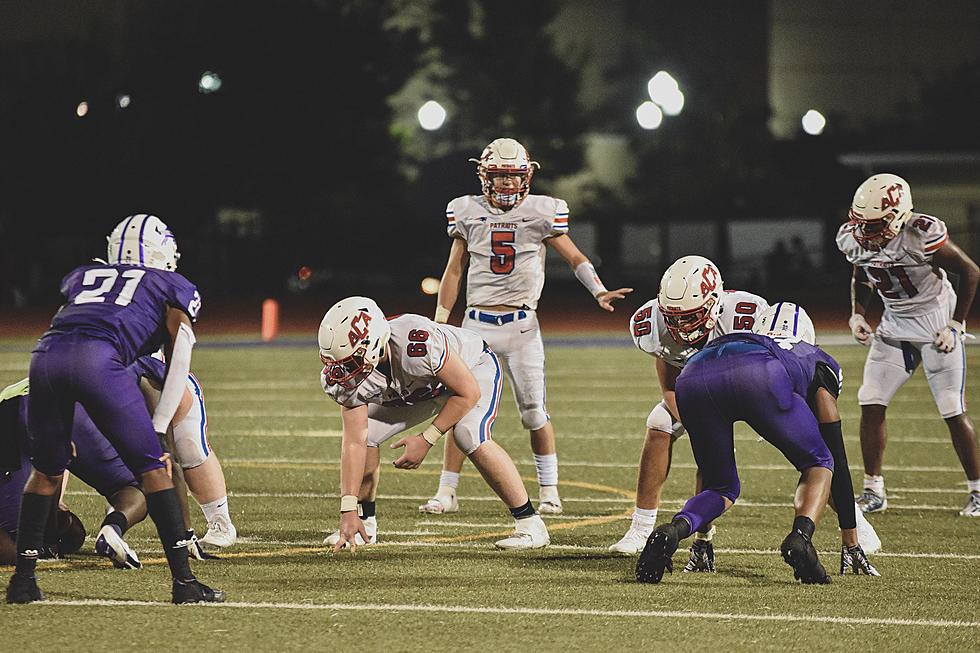 ACA Athlete Sawyer Deerman Transfers To Hillcrest For Senior Season
Photo Courtesy @sawyerd15 on Twitter
Class of 2023 athlete, Sawyer Deerman, of American Christian Academy took to Twitter recently to announce he would be transferring to Hillcrest High School for his senior year.
Deerman has spent time playing quarterback, running back, receiver and defensive back for ACA. His playmaking ability has led the Patriots to two consecutive Class 4A Region 3 championships with two deep runs in the Class 4A playoffs.
Deerman will focus on playing slot receiver at Hillcrest as the Class 6A Patriots already have a dynamic quarterback in senior Ethan Crawford.
"I had to play quarterback this past season at ACA, and I'm all for that, you know, whatever the team needed me to play for us to win. Going into my senior year, a bunch of the college coaches were like, 'We love you, we can obviously see you're very athletic from your quarterback film and we have your 10th grade film, but we want to see a little more film of you at what we want you to play at the college level, which is slot.'" said Deerman. "I just feel with Ethan and Hillcrest and the program they have it was just a better option to go over there and get to play slot against some really good competition my senior year and kind of get just more prepared to play at the college level."
Deerman says he and Crawford have been friends for a long time, therefore the prospect of playing with one another was very exciting for the both of them. Hillcrest lost several of its most prominent receivers after the 2021 season to graduation, creating a void that Deerman will try to fill to create value for himself on the recruiting trail.
"Ethan already told me that they were losing everybody, that was one of the main things that I wasn't running away from competition, it's one of those things where I'm trying to better myself and play against 6A competition every week and just get to experience that competition level that's a little bit above 4A," said Deerman.
The Hillcrest Patriots have finished second place in Class 6A Region 4 the past two seasons and lost to region foe Hueytown in the 6A semifinals. Perhaps adding Deerman can put the Patriots over the top in head coach Jamie Mitchell's second year.
2021 SEC Championship Game Alabama vs. Georgia
The Alabama Crimson Tide defeated the No. 1 ranked Georgia Bulldogs 41-24 to win the 2021 SEC Championship.
Crimson Tide Will Anderson Jr. 90s Playlist
Here are some songs that we think Alabama Crimson Tide player Will Anderson Jr. should add to his playlist, or better yet, he should just listen live on the free WTUG app.
How Do Fans Sing 'Dixieland Delight' in Tuscaloosa, Alabama?
Alabama football fans add
a few extra lyrics
to 'Dixieland Delight' when it's played on the speakers in Bryant-Denny in Tuscaloosa, Alabama. What are they singing? And Why?