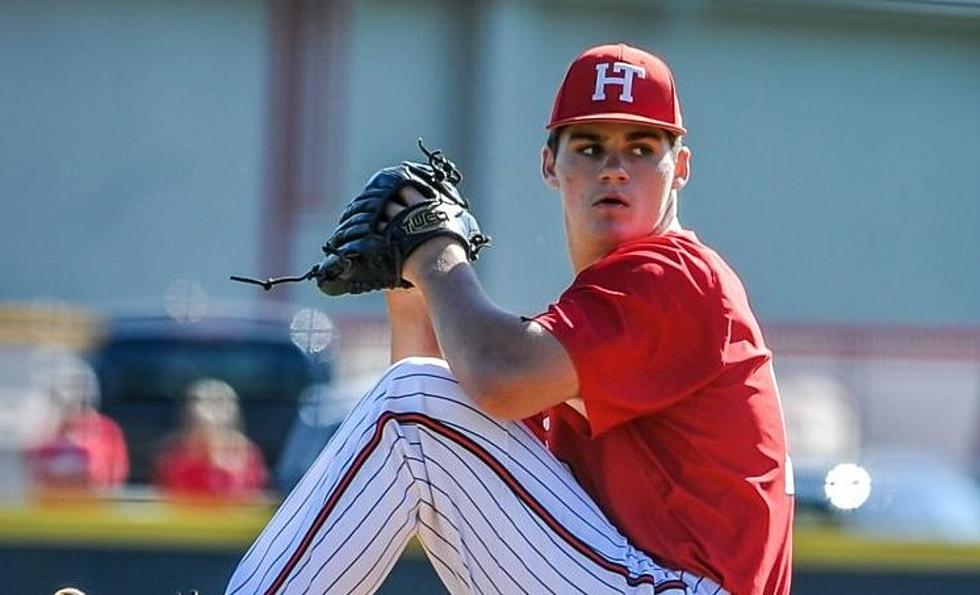 Alabama Baseball Lands A Pitcher With Crimson Tide Ties
Photo Courtesy of @DSports75727469 on Twitter
The Alabama Crimson Tide baseball team received a commitment over the weekend with a familiar name. Senior right-handed pitcher Riley Quick, younger brother of offensive lineman Pierce Quick, announced his intention to play baseball for the Crimson Tide.
Quick is a prominent two-sport athlete out of Hewitt-Trussville High School. He is considered a 4-star football prospect by 247Sports as he plays offensive line for the Huskies. The 6-foot-5 260 pound pitcher is considered the No. 8 football prospect in the state of Alabama and the No. 15 tackle in the the 2022 class but will instead opt to play baseball.
Quick will help the Crimson Tide pitching staff that was in need of more depth this past season. The right-hander reportedly has a 95 mph fastball and has been ranked as one of the top pitchers in the state of Alabama.
In addition to pitching for the Huskies he also has experience playing first base. As a junior he earned Class 7A Pitcher of the Year. In 70 innings he struck out 116 batters on his way to a 9-2 record and a 0.99 ERA.
LOOK: The most famous actress born the same year as you
Many of the actresses in this story not only made a name for themselves through their collection of iconic performances, but also through the selfless, philanthropic nature with which many of them approached their stardom. In an age of flipping the script on societal norms, many of these actresses are using their voices and platforms to be advocates for those who are otherwise unheard.