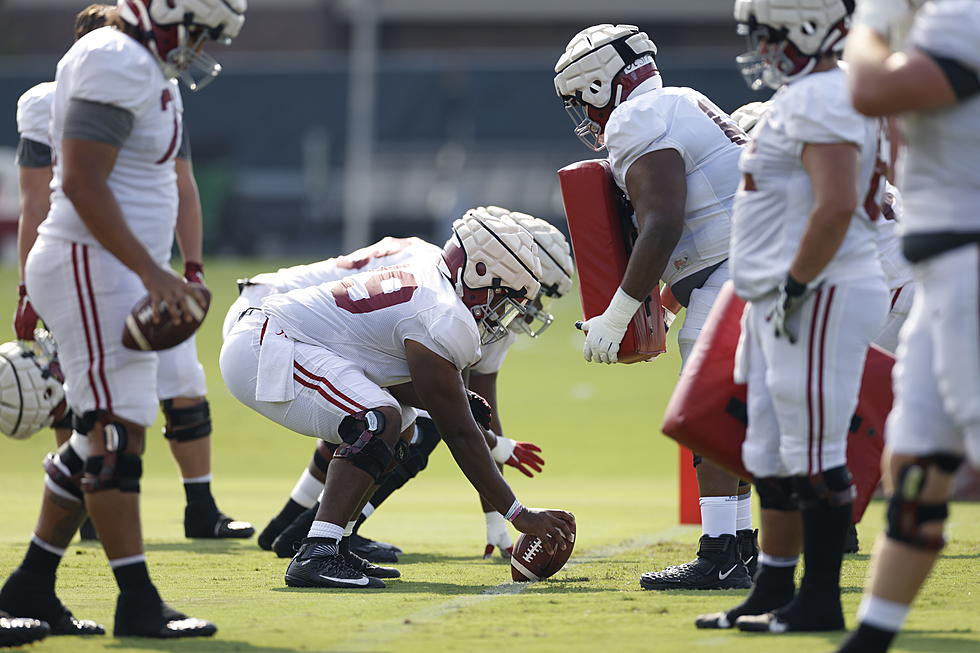 Alabama Battles the 'Poor Me's' During Fall Camp
Crimson Tide Photos / UA Athletics
The Alabama Crimson Tide is in the middle of the dog days of fall camp as the Tide prepares to play Miami on Sept. 4 in its season opener. The Crimson Tide is breaking in several new starters on the offensive side of the ball, including Bryce Young.
With only nine more days of fall practice, Nick Saban stressed the importance of his players focusing through the completion of camp.
"Fall camp, practice at this time of year without playing a game every week is very challenging. And when you talk about that stuff all the time it just creates an epidemic of the 'Poor Me's'. The season is going to create tremendous challenges. Challenges in every game," said Saban. "We've got lots of losable games that we play, lots of challenges out there whether we're playing home or on the road and you've got to have resiliency to be able to overcome difficult circumstances. That's one of the things that fall camp is designed to do for players."
The Crimson Tide is currently listed as a 19-point favorite over Miami for the opening week.
Alabama's Wednesday Practice - 8-25
The Alabama Crimson Tide hit the practice field on Wednesday for a tough, two-hour session. The Tide is now less than 10 days away from its season opening game with the Miami Hurricanes.
The 40 Best Cover Songs by Rock Bands
50 Famous Brands That No Longer Exist
Popular Child Stars From Every Year
Below,
Stacker
sifted through movie databases, film histories, celebrity biographies and digital archives to compile this list of popular pint-sized actors from 1919 through 2021.