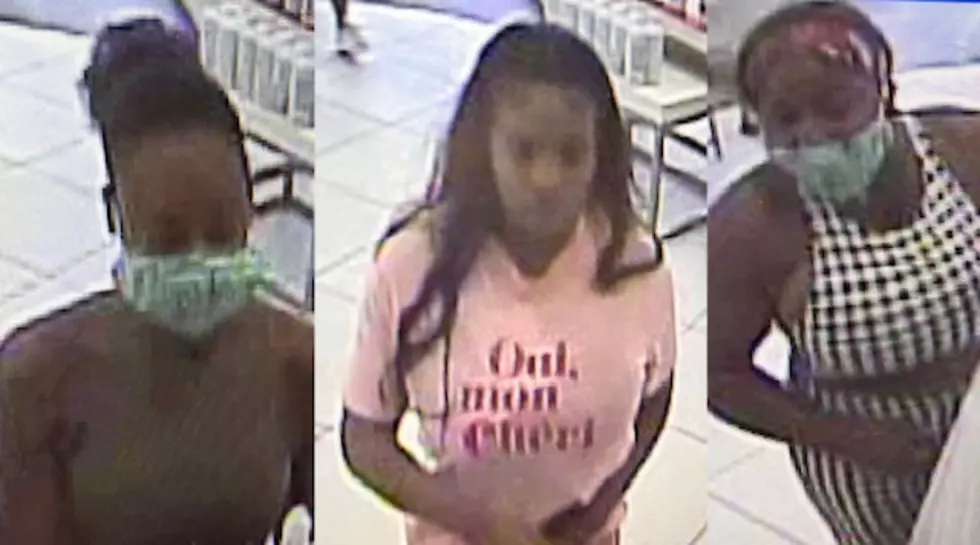 Alabama: Be On The Lookout For Thieves Targeting Retail Stores
Huntsville Police Department
Alabama is on the lookout for a group of thieves. A group of girls are hitting major retailers in our area. The property crime rate in Alabama has dropped by 18% in 2020. We went from 26.2% to 21.4%. This information was provided by the state to the FBI.  Are these girls attempting to bring the percentage back up?
We do not want Alabama compared to New York and California for larceny crime rates.  In the past six months, the group of thieves have targeted Belk, Ulta, and DSW just to name a few of the major retailers.
I have been shopping at DSW and I know there is no way that these ladies are stealing below the felony amount. Any theft above $500 in our state is a felony.
The Huntsville Police Department has released the photos of 3 females that are part of a group targeting retailers from Huntsville to Hoover. They have also stated that some of the thefts had up to 5 individuals involved.
Now I wonder if the crimes these ladies are committing are why retailers have raised the cost of the items I purchase. I have seen the items I use in my daily routine skyrocket in cost. I can't be the only person that has found less "extra cash" after shopping for items that we use daily.
Ok maybe I could use a lower costing item, but the results are not the same, which would end up costing me more to buy what works for me.
So how do these shoplifters steal the items? The women steal the items by taking them and placing them directly into shopping bags. Off the shelf and into a bag, skipping the register completely!  If anyone has any information on who these ladies are, please contact the Huntsville Police Department at 256-427-7100.
20 Businesses That Should Come to Tuscaloosa, Alabama in 2022
The Five Women on Death Row in Alabama
Across the United States, there are 51 women on Death Row with 5 from Alabama. Find out their crimes and how long they have been waiting for their execution.
25 Best Towns to Raise a Family in Alabama