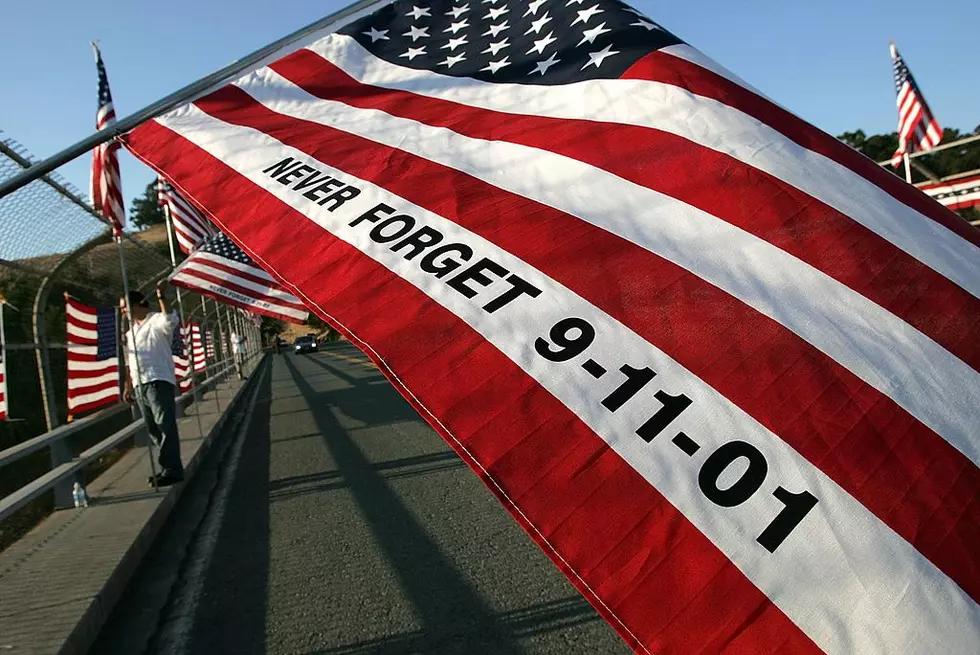 The Most Touching 9/11 Tribute From An Alabama First Responder
Getty Images
It's been 21 years since the life-changing attacks on the United States World Trade Center.
In remembrance of those who lost their lives during the attacks, many Alabamians are paying tribute and doing their part to teach and even learn about that tragic day in 2001.
For many, that day feels like just a few years ago. Others may not remember or weren't alive when the attacks took place.
Taylorville Primary School has been selected by the Freedom Flag Foundation as the 2022-2023 host for the National Freedom Flag and World Trade Center Steel Educational Project.
They are the only school in the state this year hosting a piece of steel from the World Trade Center.
An Alabama first responder felt moved to pay tribute to the first responders who lost their lives during 9/11.
Tate Dyar was photographed walking into a Planet Fitness in Cullman with what seemed to be firefighter gear.
Aliyah Adera spotted Dyar as she was getting ready to work out herself.
"Me and my sister-in-law were sitting in my car getting ready to go into planet fitness and noticed him getting out of his truck with all of his firefighter gear and my sister-in-law told me that she had been seeing firefighters on TikTok going into gyms and wearing their gear while climbing 110 flights of stairs in remembrance of those who lost their lives in 9/11."
Dyar entered the Cullman Planet Fitness and proceeded to use the stair climber in full gear honoring those who lost their lives during 9/11.
"I had to take a picture of the gentleman because it was so heartwarming and made me tear up," Adera said. 
"Seeing it in person made tears come to my eyes. After I was done with my workout I went to the stairs and thanked him for his service."
According to Adera, Tate Dyar is a Firefighter/Paramedic for the Blount county EMS.
Alabama vs Texas Week 2 2022
Top Stories from the Tuscaloosa Thread (9/5 - 9/12)
19 of the Top Stories published by the Tuscaloosa Thread during the week of September 5th, 2022.
Welcome to 11495 Malone Creek Rd, Gordo, AL 35466