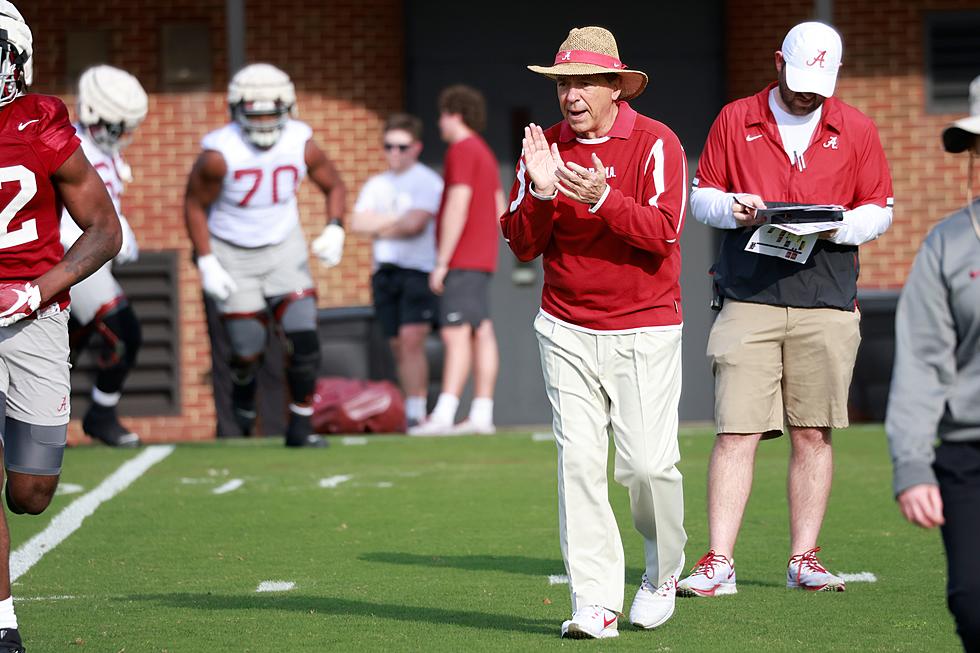 Alabama Football Adds Strength Coach, Reclassifies Drew Svoboda Position
Crimson Tide Photos / UA Athletics
The Alabama Crimson Tide football program is always shuffling and tinkering to enhance its operations. The Tide added Rick Danison as an assistant strength and conditioning coach according to the Alabama staff directory.
Danison, a former all conference player at Ohio Northern University, spent time with a combine specialist training group before being hired by the Cincinnati Bengals. He then transitioned to the college game and spent 11 seasons at Indiana where he spent time coaching with David Ballou and Dr. Matt Rhea. He's been coaching at Michigan State the previous two years.
Danison will help the football program overcome the loss of Dr. Matt Rhea along with internal candidate Paul Constantine to continue to progress the strength and conditioning program.
Additionally the directory has updated the job title of former tight ends coach and special teams coordinator Drew Svoboda. After spending just one season in those roles he's transitioning off the field to Senior Special Assistant to the Head Coach, the same position listed for veteran coach Sal Sunseri. 
Head coach Nick Saban announced Sunseri's transition off the field to oversee the transfer portal, perhaps Svoboda could be helpful with that, or even navigating Name, Image and Likeness. No matter his role, it's safe to say Svoboda will be put in position to progress both his career and the program.
Northside Defeats Gordo - Week 4 2021
Northside took down the No. 1 team in Class 4A, beating the Gordo Greenwave 14-12.
How Do Fans Sing 'Dixieland Delight' in Tuscaloosa, Alabama?
Alabama football fans add
a few extra lyrics
to 'Dixieland Delight' when it's played on the speakers in Bryant-Denny in Tuscaloosa, Alabama. What are they singing? And Why?
Iconic Photos From Alabama's 18 National Championships
Claimed or recognized, no FBS football program has more national championships than the Tide. Look back on all 18 titles in Alabama history with these photos.