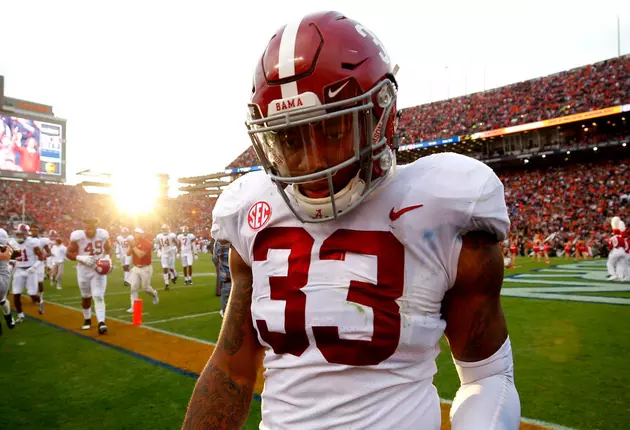 Alabama LB Anfernee Jennings to Miss National Championship Game
Getty Images
Alabama will have to overcome one more injury at the linebacker position if it wants to win the national championship on Monday night.
It's something we've had to repeat from the first game of the season until the latest against Clemson, but the Crimson Tide will be without starting linebacker Anfernee Jennings when it faces Georgia in the College Football Playoff Championship. The sophomore suffered a knee injury in a breakout performance in the Sugar Bowl and confirmed via Twitter that he will miss the final game of the season.
The setback couldn't come at a worse time for the Crimson Tide and for Jennings. Alabama appeared to be at its peak defensively in a swarming effort against Clemson. The Tide sacked Kelly Bryant five times and totaled nine tackles for a loss in the 24-6 win. Jennings was a major part of that pressure, finishing with five tackles, three tackles for loss, and one sack.
The silver lining for Alabama has to be that a number of reserve linebackers have played extensive minutes this year due to the injuries to seven different players at the position.