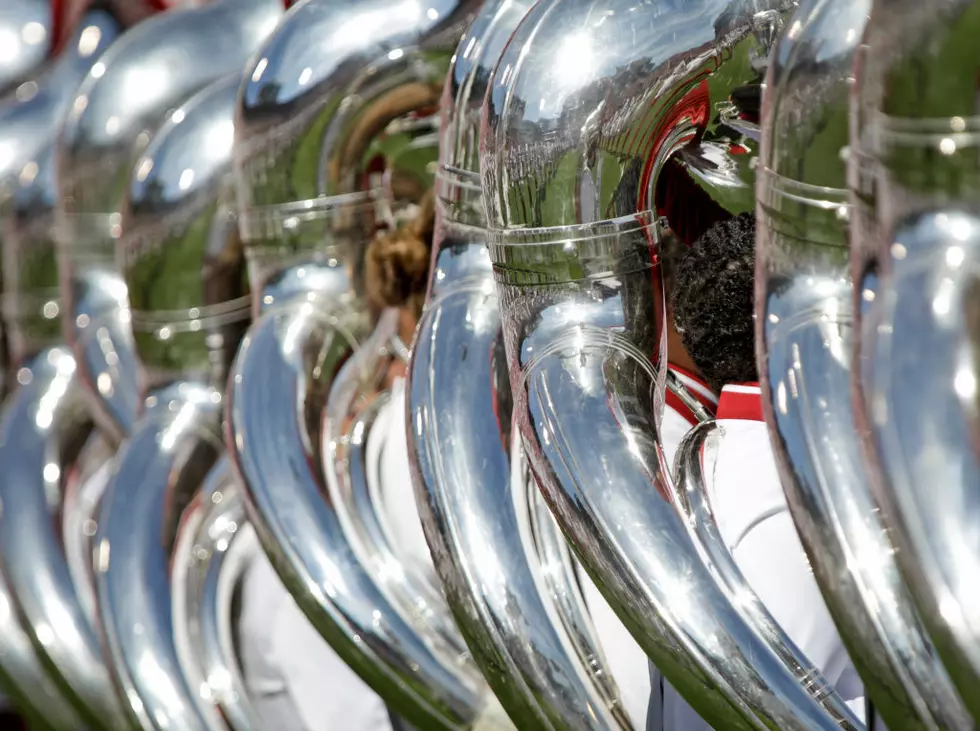 This Song Should Be In Every Alabama Marching Band's Book
Getty Images
If there is one thing I'm excited to see, it's the marching bands this football season!
It doesn't matter if I'm in the marching band or not as soon as August hits, I know it's band camp season. Right after that, it's time for football season and that means marching band music galore.
I participated in the marching band from middle school through college. It was actually the way I was able to go to college.
I marched for 5 years in one of the top marching bands in the world.
The Marching Wildcats of Bethune Cookman University.
During my time in the band, we performed during two NFL Probowl games, one NFL Superbowl, and countless NFL football games during halftime.
**Check out our Probowl Performance here
In addition to those games, we participated in battle of the bands invitational events, performed at high schools across the country, and of course our school's football games.
One thing that is always in the conversation at the start of the season with the marching band is the music.
What will bands play this season?
Real bandheads always say, "I can't wait to hear *insert favorite marching band name* play this in the fall!"
There is one song that went viral that every marching band should play and the odd thing is, it's a children's song.
No, I'm not talking about the classic Baby Shark.
This song has more swag to it.
The Phonics song from Gracie's Corner.
Before you judge me, take a listen to the song. It's likable no matter your age.
Well, one of my favorite bands to hear just released their version of the song and it's fire.
All I ask this marching band season is that the Blue Pride plays this song at some point in the season. I just know they'd kill it.
I can't wait to see the Blue Pride show out this season. One day, I'll have to make it over to band practice.
If you'd like to keep up with the Blue Pride Marching Band of Stillman College this season, follow them on Instagram by clicking here.
Stillman College BBQ & Greek Cook-off
Friday Night Live @ Hay Court 8/12/22
Top Stories from the Tuscaloosa Thread (8/15 - 8/22)
21 of the Top Stories published by the Tuscaloosa Thread during the week of August 15th, 2022.