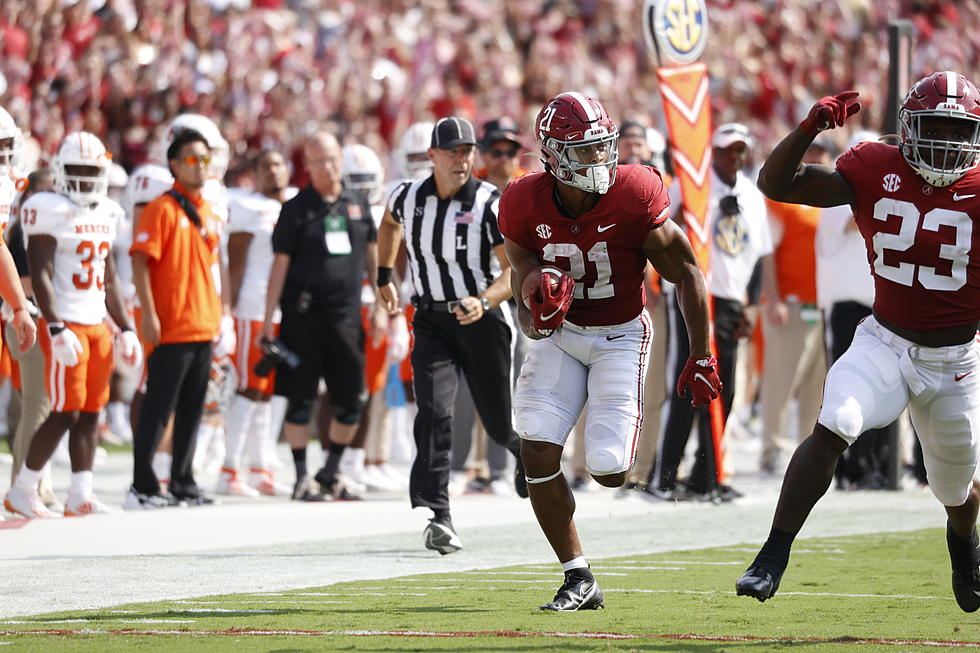 Alabama Running Back Jase McClellan Will Miss the Remainder of 2021 Season
Crimson Tide Photos / UA Athletics
Alabama head coach Nick Saban announced to the media that sophomore running back Jase McClellan will miss the remainder of the 2021 college football season after suffering a knee injury on Saturday against the Ole Miss Rebels.
Saban kept the information brief and announced that McClellan would undergo surgery to repair his knee on Tuesday.
"Ya, Jase is, got a knee, he'll be out for the year. He's going to have surgery tomorrow, so he's out," said Saban.
McClellan was emerging as Alabama's primary complimentary running back in 2021 behind starter Brian Robinson. The sophomore from Aledo, Tx., took 40 carries for 191 yards and a touchdown for the Alabama offense, he also contributed 10 receptions for 97 yards and three more scores as a receiver.
He also was an effective member of the Alabama special teams unit, coming up with four tackles and returning a blocked punt for a touchdown against the Mercer Bears.
McClellan was a late addition to Alabama's 2019 recruiting class. The 4-star prospect had been committed to Oklahoma before flipping to the Tide in the final days of the recruiting period.
As a freshman he toted the rock 23 times for 245 yards and two touchdowns while also bringing in one catch. Fans may remember McClellan most in his freshman season for his 80-yard touchdown run against the Arkansas Razorbacks for the game's final score.
Alabama will now lean on starting running back Brian Robinson while also turning to Roydell Williams and likely Trey Sanders to fill the void in production left by the injured McClellan.
Alabama Crimson Tide All-Time Rushing Leaders
Meet The 2021 Alabama Offense
The 2021 Alabama offense only brings back three returning starters from the 2020 squad. Get ready for the new season by getting familiar with this year's Crimson Tide offense.
Photos: Alabama Steak and Beans Dinner and Rings Ceremony
The Alabama Crimson Tide received its rings for the 2020 season and the team ate the Steak and Beans Dinner. The White team celebrated its 13-10 victory over the Crimson team by having steak to the Crimson's beans.