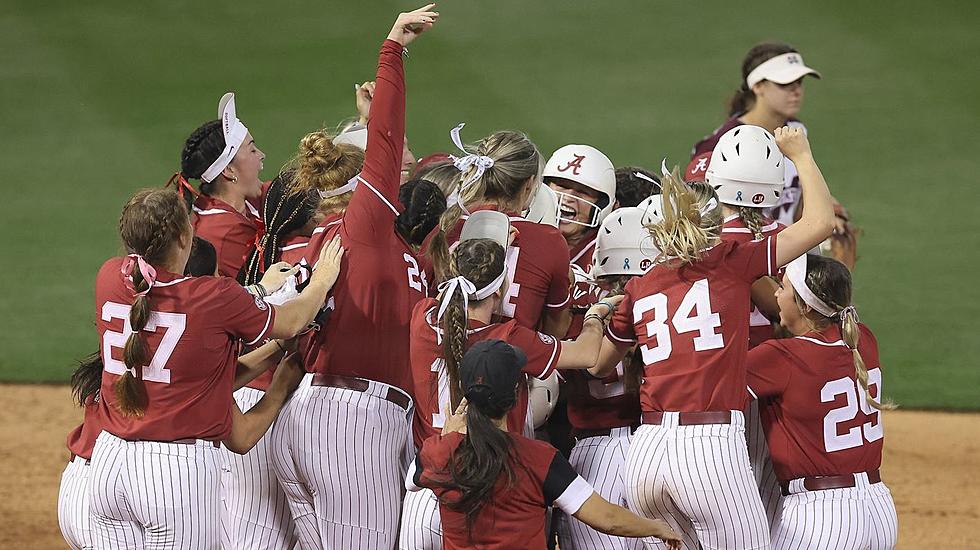 Alabama Softball to Take on Texas A&M in Weekend Road Series
Courtesy of @AlabamaSB via Twitter
Alabama softball will travel to College Station, Texas to take on Texas A&M in a three game series this weekend.
After sweeping Mississippi State this past weekend and beating North Alabama and Alcorn State in a doubleheader on Tuesday, all at home in Rhoads Stadium, No. 2 Alabama (38-6, 13-5) is on a five-game win streak entering the weekend and is currently in second place in the SEC, only ranking behind Arkansas, who is 11-4 in conference play. On the other hand, Texas A&M (24-17, 3-12) is on a three game losing streak and is currently in second to last place in the SEC, only ranking above South Carolina, who is 2-13 in conference play.
The Crimson Tide has won five of the six SEC series that they've played in so far this season, with the only conference series loss coming in the team's first series on the road against LSU. The Texas A&M series will be the last SEC road series that Alabama will play in this season, as they will wrap up SEC play in two weekends at Rhoads Stadium against Missouri.
Currently, Alabama leads the SEC in hits with 140 and senior pitcher Montana Fouts leads the conference in strikeouts with 105. Fouts just recently was named SEC Softball Pitcher of the Week for a third time this season after going 3-0 against Mississippi State, striking out 23 Bulldog batters and only allowing one run the whole weekend. She also was named a Top 25 finalists for the 2022 USA Softball Collegiate Player of the Year on Wednesday, making it her third time being named as a finalist (2019, 2021).
Alabama's weekend series against Texas A&M is set to begin Friday, April 22 at 6 p.m. CT, before continuing on Saturday at 6 p.m. CT and closing out on Sunday at 12 p.m. CT. To catch the Crimson Tide this weekend, you can either tune in to 97.5 FM or nick975.com for radio coverage, download the Me TV FM 97.5 App or watch the SEC Network for live video for Saturday's game.
Alabama Crimson Tide Baseball Strikeouts Leaderboard
Look back on Alabama's top 10 strikeout artists in program history.
Alabama Baseball's Career Batting Average Leaders