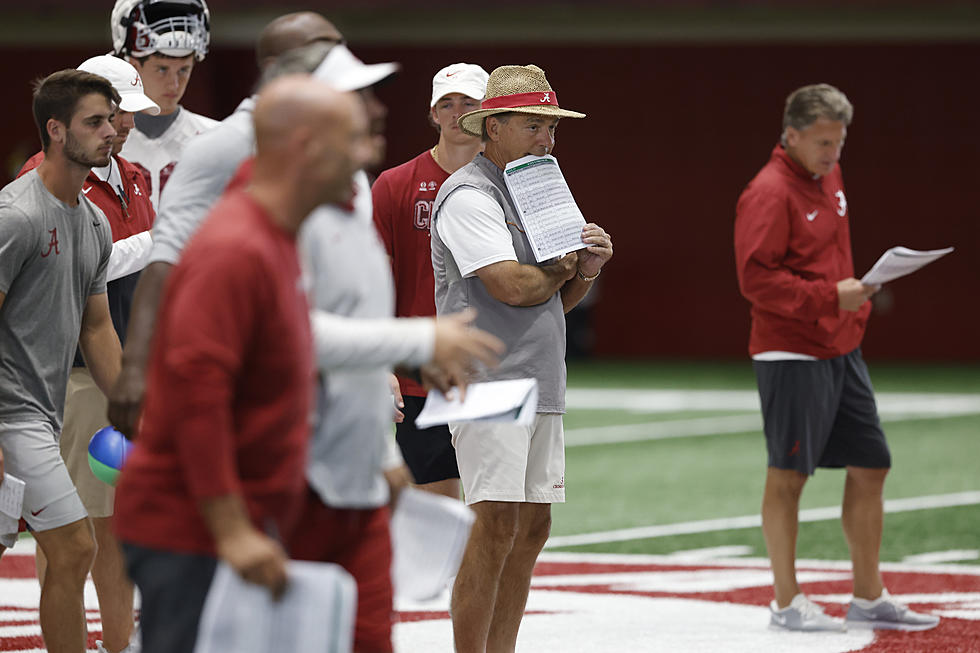 Alabama Was Inside For a Monday Post-Scrimmage Practice
Crimson Tide Photos / UA Athletics
The Alabama Crimson Tide hit the Hank Crisp Indoor Practice Facility for a two-hour session in shorts on Monday. Alabama was in action for it's 17th practice of the 27-practice fall camp slate.
Alabama is just 12 days away now from playing Miami in the Sept. 4 opening game in Mercedes Benz Stadium. Today's feature photos feature two defensive close ups and some play along the line of scrimmage.
Alabama's 17 Fall Camp Practice
Alabama held a two-hour practice session on Monday in the Hank Crisp Indoor Facility. The Crimson Tide was at it for the 17th practice of the 27 fall camp sessions.
Men's Basketball's Career Leaders in Made 3-Pointers
2021 Alabama Crimson Tide Recruiting Class Signees
The 2021 Alabama Football Schedule in Photos
How Do Fans Sing 'Dixieland Delight' in Tuscaloosa, Alabama?
Alabama football fans add
a few extra lyrics
to 'Dixieland Delight' when it's played on the speakers in Bryant-Denny in Tuscaloosa, Alabama. What are they singing? And Why?