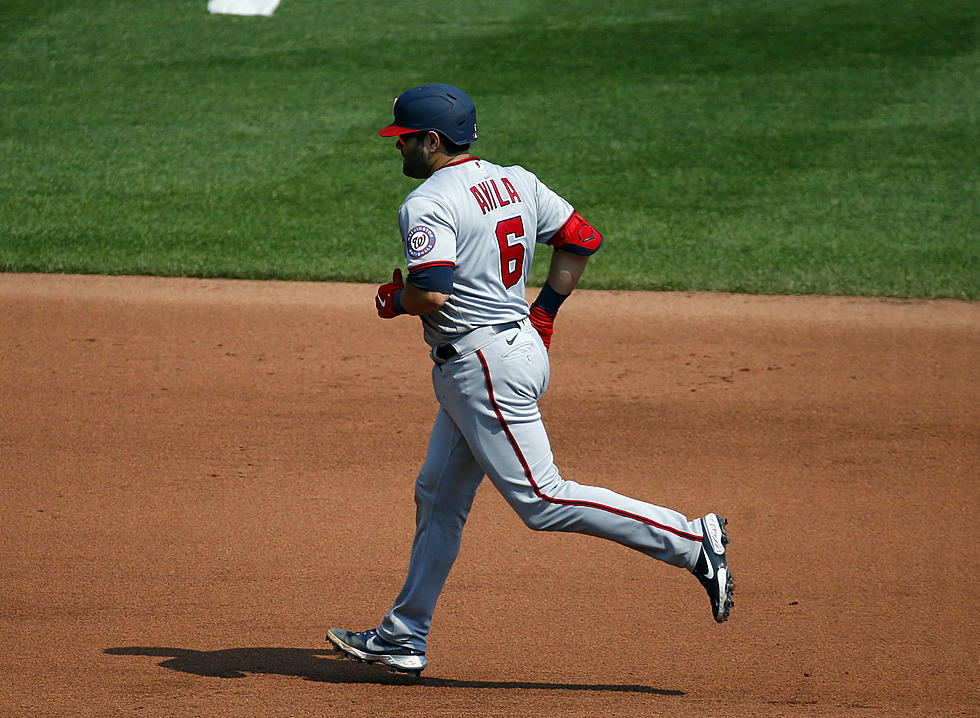 Alex Avila Announces Retirement From Major League Baseball
Getty Images
Alex Avila has announced that he will be calling it a career at the end of the 2021 regular season. The former Alabama star, and current Washington National, will hang up the cleats following a 13-year career, where he finishes as Alabama's all-time leader in home runs hit at the major league level with 105.
Avila was drafted by the Detroit Tigers back in 2008, following his junior year at Alabama in which he hit 17 home runs and batted .343. He made his debut for Detroit in August of 2009 where he hit his first-career home run in just his fifth career at-bat.
2011 was a career year for Avila as he was named as the Tigers' starting catcher on Opening Day. On May 7th, 2011, Avila had the privilege to catch Justin Verlander's second career no-hitter. The Titanium Catcher hit .295 with 19 home runs and 82 RBI's and was named the American League's starting catcher for the 2011 All-Star Game. He followed up the all-star appearance with a Silver Slugger award to end the year. 
"I'm just glad I get to call it a career because I want to, not because I have to," Avila said in an interview with MLB Network. This game has given a lot to me over the past 13 years, and I just feel like I have nothing else to give it." Avila will join the set of MLB Network following the regular season and suit-up in the booth for the network's postseason coverage.
Alabama Crimson Tide Baseball Strikeouts Leaderboard
Look back on Alabama's top 10 strikeout artists in program history.
Alabama Non Con Opponents
Alabama Crimson Tide All-Time Sacks Leaderboard