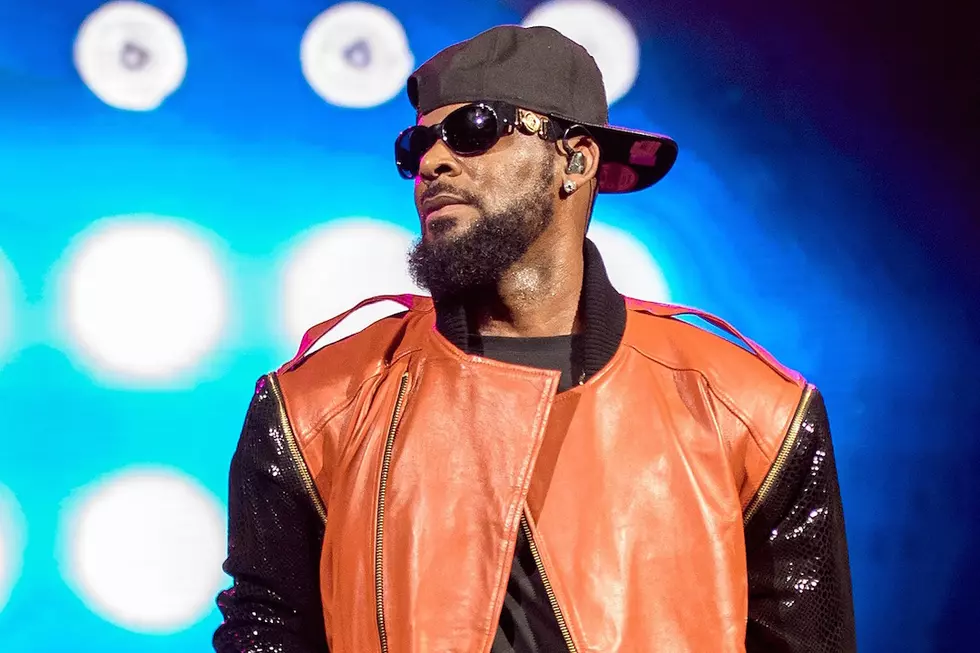 Alleged R. Kelly Victim Speaks Out: 'Nobody Thinks About the Damage He's Done…'
MIke Pont, Getty Images
BuzzFeed is reporting that a woman who was previously involved in a sexual relationship with R&B star R. Kelly is sharing her story. It was reported last month that Kelly was allegedly holding women against their will at properties in Atlanta and Chicago in what was described as an abusive "cult."
In the disturbing BuzzFeed interview, Jerhonda Pace details how, at 16, she met R. Kelly after attending his 2008 Cook County courthouse appearances when the star was facing child pornography charges. Pace, then named Jerhonda Johnson, defended Kelly to reporters during the trial. Kelly became friendly with the teenager, speaking to her outside court, and an associate eventually friended her on MySpace in 2009, inviting her to a party at Kelly's mansion.
On subsequent visits, Pace says Kelly preemptively had her sign documents falsely claiming that she had attempted to steal from him and on another occassion, he gave her alcohol and the two had sex. She says that Kelly would film their encounters and dress her in schoolgirl outfits. Pace says that she told Kelly her age in July 2009.
"I gave him my state ID," she says.
She recalls that said she should tell anyone who asked that she was 19. While she was at Kelly's mansion, she says she had to follow Kelly's "rules," which included how to dress, when to use the phone and asking permission to shower, eat, go to the bathroom, and leave the property. If she broke the rules, she says she was mentally and physically abused.
"At the time, I didn't know what I liked, honestly," Pace says. "I just knew that I liked his music, so I was pretty much accepting of anything that came with him at the time."
Pace says the two had an argument in 2010 when Kelly was physically abusive after he caught her texting a friend. She also says she could face legal action for violating the terms of her agreement by talking to the press about Kelly.
"His music overshadows everything when it comes to his wrongdoings," Pace says. "Nobody thinks about the damage he's done or is doing to young women, and his personal life means nothing when it comes to executives making money off of him."
You can read the full story here.
10 Most Shocking Arrests in Hip-Hop