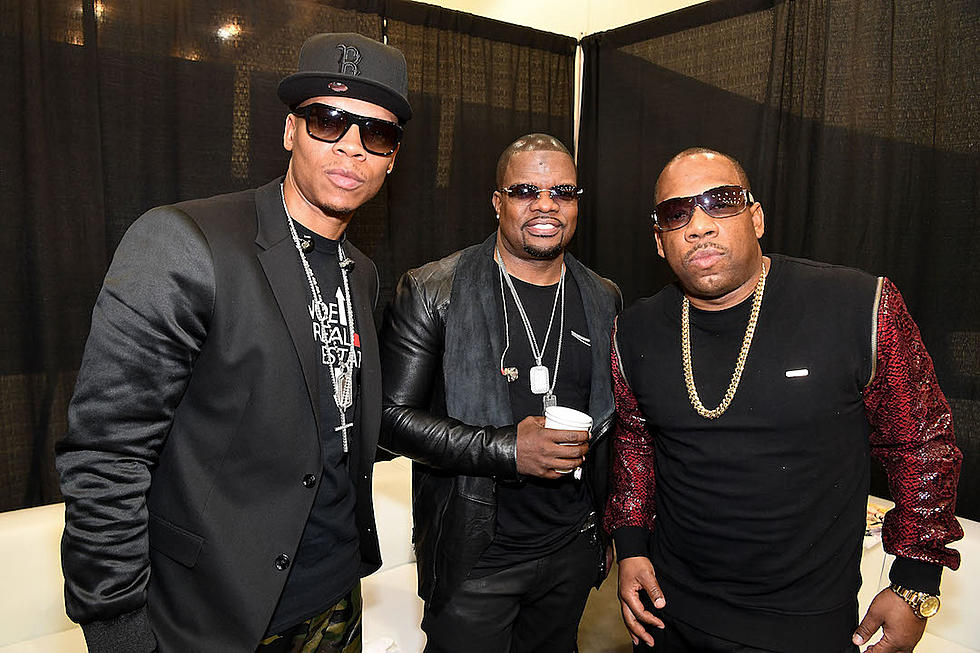 Bell Biv DeVoe Eager to Collaborate With Lady Antebellum Again [VIDEO]
Paras Griffin, Getty Images
Bell Biv DeVoe are known for their concept of "hip-hop, smoothed out on the R&B tip," but now it looks as if they want to go a little bit country. Group member Ricky Bell recently told TMZ that BBD and Grammy-winning country group Lady Antebellum may collaborate in the studio.
For those of you who have missed it, BBD and Lady Antebellum recently performed "Poison" and "Need You Know" as part of Jimmy Kimmel Live!'s "Mash-Up Monday" series. It was a fantastic performance and now the two groups are looking to extend their collaboration even further.
"They're a great bunch of people, and we actually talked about doing a collaboration because our names fit so well together," Bell told TMZ, referencing Kimmel's amalgamation of the group's names, Lady Ante-Bell Biv DeVoe. "Yeah, man, we're thinking about doing it; we're just trying to figure out if we're gonna go all the way their style or our style or gonna try to make the two meet somewhere."
The cameraman asked if BBD would ever perform a country song, and got a positive response..
"It would have to be a collaboration, though, with a country artist, because I don't think [the fans] would just take Bell Biv DeVoe serious just doing it on our own," Bell said.
It will be interesting to see how the Lady Ante-Bell Biv DeVoe collab will work out. It's not unusual for rappers or R&B singers to team up with country stars. Last year, Beyoncé collaborated with the Dixie Chicks on "Daddy Lessons" for her Lemonade project. Of course, Nelly has also garnered huge success with his country collaborations with Tim McGraw and Florida Georgia Line.
Watch Lady Antebellum and Bell Biv DeVoe Perform "Poison/Need You Know" on Jimmy Kimmel Live!