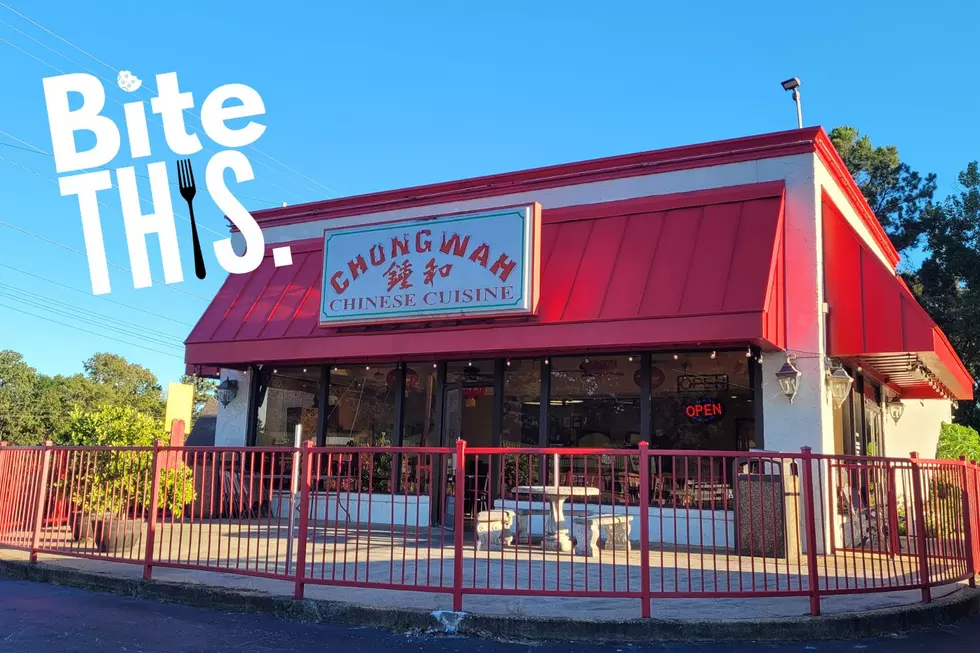 Bite This: Does Chongwah Express Still Live Up to Being an Alabama Staple?
Mary K, Townsquare Media | Canva
My first Chinese food experience was LaChoy Chicken Chow Mein. Yup, I'm talking about the meal in the can. Don't judge. It was good and my mother enjoyed the ease of the preparation of it.
Going out to eat was viewed as a special occasion type of situation for my family. We ate at home every single night. When it was announced we were "going out" to dinner, it was a get dressed up event. I know now, it's a different story.
My first restaurant Chinese food experience was while I was in college and my cousin Doug introduced me to this playground of food. I've been hooked since.
We have some great spots for Chinese food, this particular I opted for a "to-go" meal and headed to the Chongwah Express. You know when it's busy when the cars are lined up and you get a plastic card number for your order. I ordered the Mongolian Beef and Chicken Lo Mein combo meal that included Fried Rice and an Egg Roll.
Chongwah Express
1425 McFarland Blvd, Northport, AL 35476
Presentation:
Chongwah has been a Tuscaloosa – Northport staple since I believe the 90s. Yelp reviews range between 4 and 5 stars with a few 3 stars. The presentation of the food was what you expect for a to-go plate. My box was nicely packed with hot food. I debated on pulling into a parking lot to enjoy dinner but I made it home, and it was still hot.
Taste:
The fried rice was fresh and delicious. The chicken lo mein was packed with chicken. I typically get the honey chicken as the other meat but I wanted to try something new, so I selected the Mongolian beef. I'm used to a sweeter Mongolian beef flavor and this was a tad bit too spicy for me. I was hoping for sweet and spicy. So, I don't think I'll get that again but it was good.
In the past, I've had teriyaki chicken, pepper steak, chicken lo mein, and honey chicken. These are all top-notch.
Texture:
The noodles were really done well, not too chewy and a pinch sweet and savory. The egg roll had a perfect crunch, I wish now I would have ordered an extra one for a midnight snack.
Value:
One thing about Chongwah it is affordable. The combo meal was less than 10 bucks. I consider that a pretty good deal.
Overall:
Let's just say there was not a bite left. It was tasty. I do find a bit of entertainment value when I order by the drive-thru. It's always a negotiation for packets of sauces with the cashier. But a quick smile always gets me the hot mustard sauce I need.
Does Chongwah Express still live up to being an Alabama staple? The answer is YES!
LOOK: Food history from the year you were born
From product innovations to major recalls,
Stacker
researched what happened in food history every year since 1921, according to news and government sources.
50 Most Popular Chain Restaurants in America
YouGov investigated the most popular dining brands in the country, and Stacker compiled the list to give readers context on the findings. Read on to look through America's vast and divergent variety of restaurants—maybe you'll even find a favorite or two.
KEEP READING: 3-ingredient recipes you can make right now