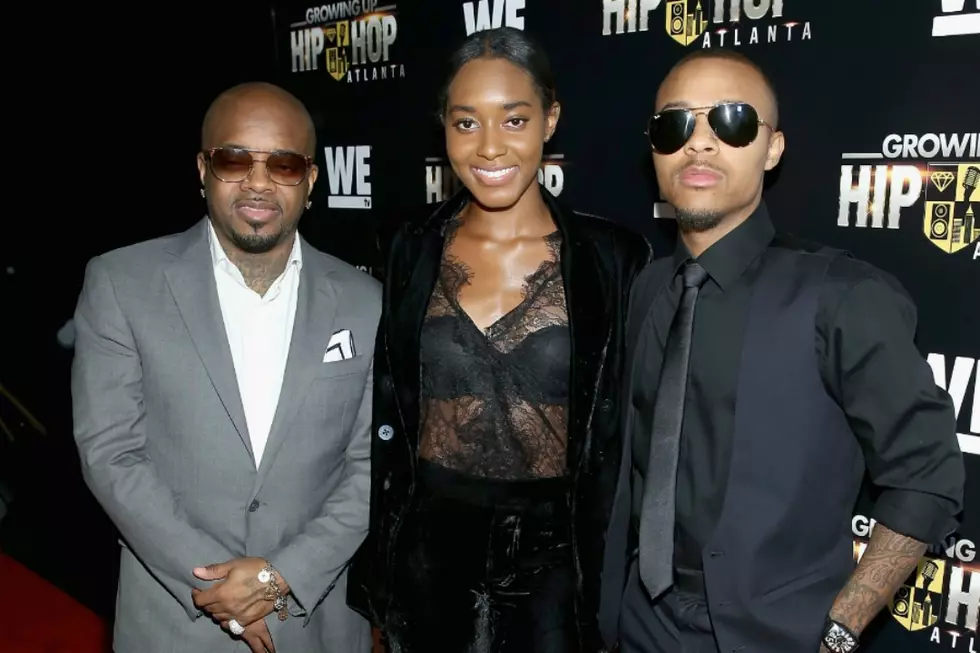 Bow Wow, Jermaine Dupri and More Attend Private Screening for 'Growing Up Hip Hop: Atlanta'
Getty Images for WEtv
WE tv hosted a private screening of the first episode of Growing Up Hip Hop: Atlanta, at the iPIC Theater in New York City last night (May 16). The reality show, executive produced by Bow Wow, follows the children of hip-hop veterans Jermaine Dupri, T.I, Lil Wayne, Debra Antey, and DJ Hurricane.
The cast of the show, which aims to spread light on the ups and downs of growing up with a parent in the industry, includes Shaniah Mauldin daughter of Jermaine Dupri; Reginae Carter, daughter of Lil Wayne and Toya Wright; Ayana Fite, daughter of DJ Hurricane; Zonnique Pullins, daughter of T.I. and Tiny; and Brandon Barnes, son of Debra Antey. All of the cast members attended the private screening, which was followed by a Q&A hosted by Sway and a swanky afterparty.
Bow Wow was on hand as well, and said he was excited that Growing Up Hip Hop: Atlanta finally came to Atlanta after two season in Los Angeles because people are now able to see the next generation of Atlanta hip-hop. He also joked that he would be leaving on a private jet to go home, referencing the #BowWow Challenge which dominated social media last week. Parents were also there to support their kids big night—and JD, DJ Hurricane, Toya and Ms. Deb were all in attendance.
As for the show, it starts off with a bang. The first episode opens with Bow Wow, who is in back in Atlanta to host a listening party for his mixtape Ignorant Sh*t which he released with Soulja Boy. The episode finds him struggling with whether or not he should move back to Atlanta to make his last album, or stay in L.A where his daughter and the mother of his child reside. From there, the other cast members and their various circumstances and dilemmas are revealed, from Reginae sticking up for her dad, Lil Wayne after T.I. publicly chastised him for his Black Lives Matter comments, to Brandon trying to make a name for himself in the music business, like his mom, Deb. 
Growing Up Hip-Hop Atlanta premieres Thursday, May 25 on WE tv. Take a look at the extended teaser below.
Worst to Best: Every Nas Album Ranked