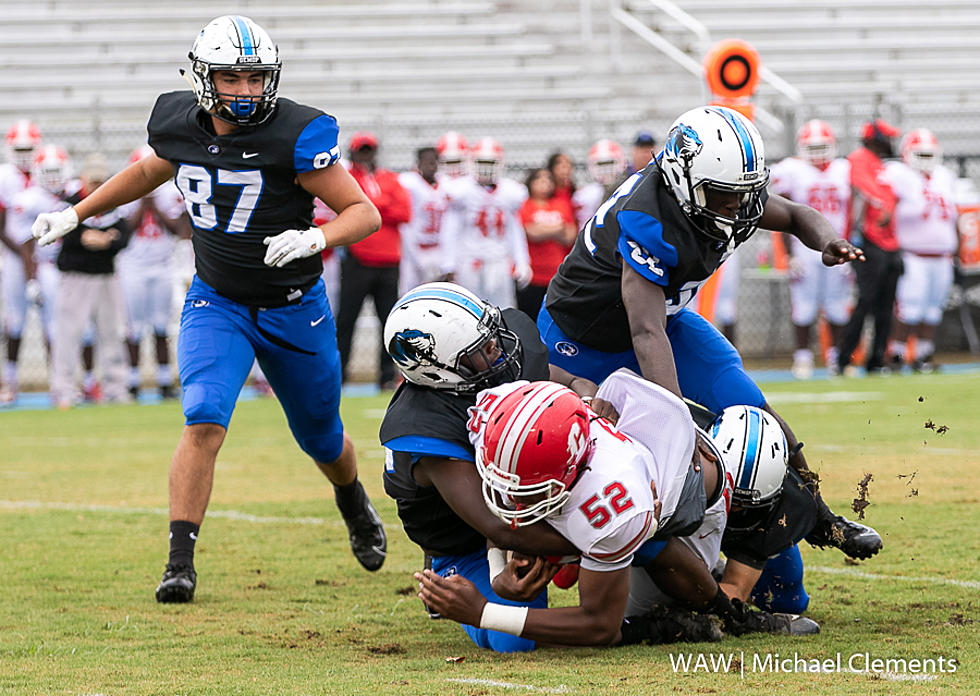 Central Falcons Forfeit Friday's Region Game With Demopolis Due To COVID-19
Courtesy of The West Alabama Watchman on Facebook
The AHSAA Week 3 Class 5A Region 3 matchup between the Central High School Falcons and the Demopolis Tigers has been cancelled due to a COVID-19 outbreak at Central.
According to the Tuscaloosa Thread, Central High School has 21 confirmed positive COVID-19 cases and 68 total students in quarantine as of this week.
"We will not be participating in the game this Friday, Sept. 3 due to health and safety precautions due to COVID-19. However we do anticipate a full return to practice and game preparations prior to our next scheduled game on Sept. 17 against Marbury," said Central head coach Rodney Bivens.
Central will be forced to forfeit the matchup with the Tigers due to it's COVID-19 status. The loss drops the Falcons' record to 1-2 overall and 0-1 in region play.
The Falcons will have a scheduled bye in Week 4 and get back into action in region play on the road against the Marbury Bulldogs on Sept. 17.
Tuscaloosa County Wildcats vs. Paul W. Bryant Stampede
The Tuscaloosa County Wildcats defeated the Paul W. Bryant Stampede 59-34 in the opening game of the 2021 season for both schools. For the Wildcats it was the debut of new coach Adam Winegarden.
Northside Rams Defeat the Berry Wildcats in Week 1 2021
On a rainy night in north Tuscaloosa County the Northside Rams (1-0) took down the Berry Wildcats (0-1) 37-6 to open the 2021 season with a rivalry game victory. The Rams were dominant in the trenches from the start of the game and capitalized off crucial turnovers to take control of the contest.
Hillcrest Patriots @ Tuscaloosa County Wildcats - Aug. 27, 2021
On Friday, Aug. 27, the Hillcrest Patriots defeated the Tuscaloosa County Wildcats for their annual rivalry game 35-10. This is the eighth straight win for the Pats over County High.
Alabama 2021 Quarterbacks with Select RBs and LBs
The Alabama Crimson Tide hit the practice field for the 13th practice of the fall camp. It was the first day of fall classes and the focus was on the quarterbacks, running backs and linebackers.
The Alabama Crimson Tide 2021 Defense
The Alabama Crimson Tide led the SEC in scoring defense in 2020 holding opponents to 19.4 points per game. The Tide is expected to be even stronger on defense this fall, returning several starters from last year and an impactful transfer.