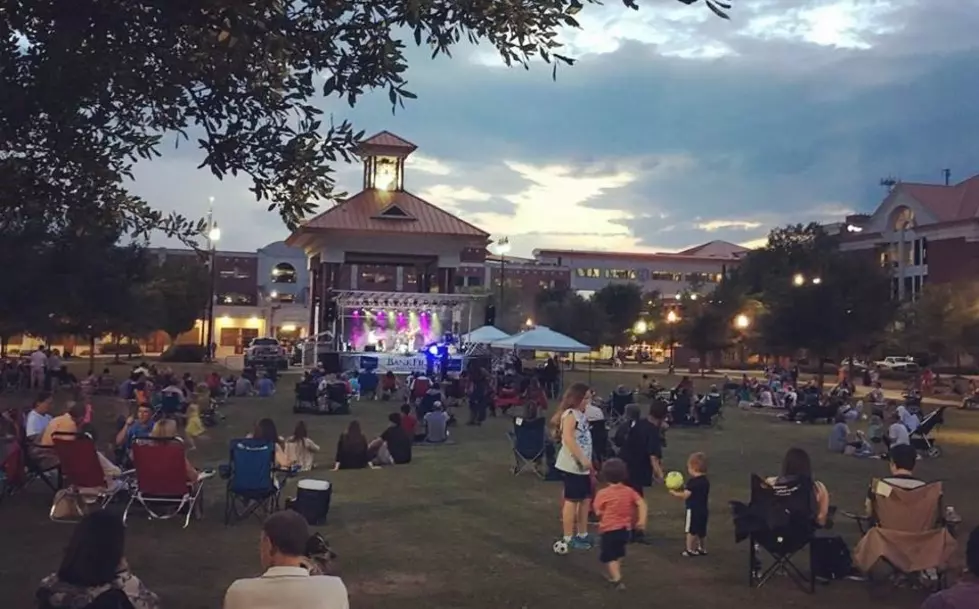 City of Tuscaloosa Solicits Bands and Vendors for Live at the Plaza Concert Series
Live at the Plaza/(Credit: Facebook/City of Tuscaloosa)
If you have a band, and you're looking for a way to get the word out about, here's a great opportunity!
The City of Tuscaloosa is looking for acts for this year's Live at the Plaza concert series at Government Plaza.
Every Friday night in June and July a local band takes the stage from 6 p.m. until 9 p.m. in the family-friendly atmosphere of Government Plaza, adjacent to the downtown Intermodal Facility parking deck behind City Hall.
An email from the City of Tuscaloosa states:
Acts are currently being scheduled to highlight the diverse musical offerings of Tuscaloosa and the surrounding area. A schedule of performers will be released at the end of April. Musical acts interested in performing at Live at the Plaza should apply online at http://www.tuscaloosa.com/latp by March 31.

New this year is the addition of exhibitor space on Government Plaza during each concert. Local non-profits, organizations and retailers are encouraged to rent exhibitor space for just $25 at each performance. Food trucks and catering vendors may also apply to serve at each performance. Food vendors and exhibitors may apply at http://www.tuscaloosa.com/latp.

This year's shows will coincide with the downtown entertainment district.

Under the new entertainment district, alcohol can be purchased from restaurants and bars within and on the district boundaries and taken to Government Plaza and other areas within the district, which includes several surrounding blocks.

Those interested in sponsorship opportunities for the Live at the Plaza series should contact Michelle Smart at msmart@tuscaloosa.com.
With all of the awesome local bands in town, it's going to be hard to choose which ones will perform each night.
In addition, numerous area residents have small businesses that could use the publicity for future patrons in addition to selling their products while everyone enjoys great entertainment. So, be sure to sign up as soon as possible.