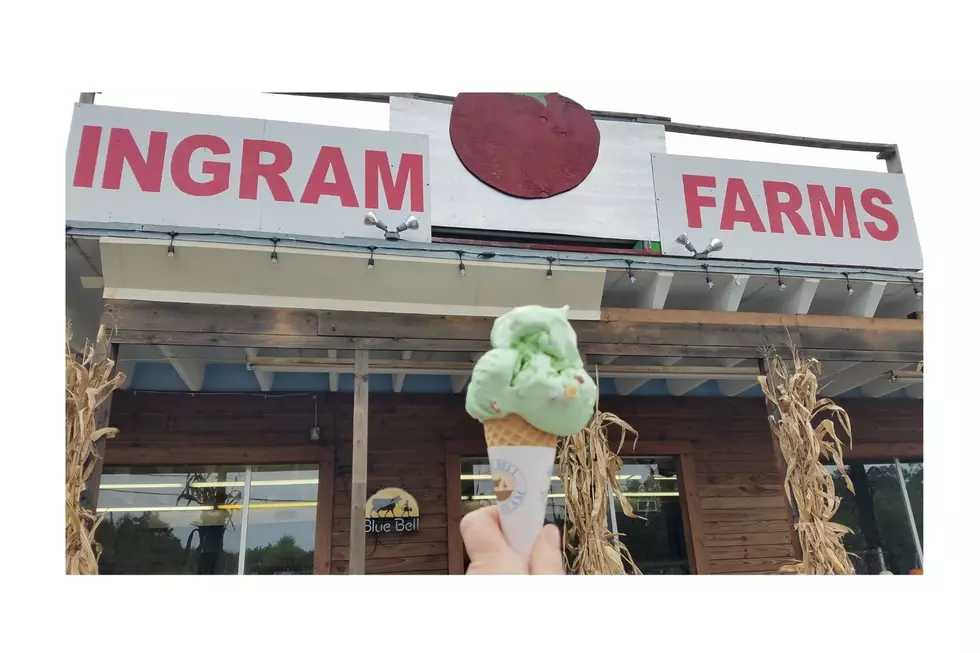 Cool Off this Summer in Tuscaloosa, Alabama with One of these Undeniable Frozen Treats
Ingram Farms
We have had a very mild summer, so they say. To me, it still has been hot but not 100-degree weather hot. I'm thankful for that.
We should prepare for those super-hot days because summer is not over by a long shot. When it gets so hot, you have to find ways to cool off. There are always cold showers, turning down the air conditioner, ice packs, staying hydrated, wearing light clothing, and chilling foods. Some people even chill their sheets. That is a bit extreme to me. Sign me up for chilling foods.
Here are my favorite places to get sweet frozen treats:
Ingram Farms - 4300 HWY 43, Northport, AL 35473
Not only do they have exclusive Blue Bell ice cream selections. They also have the best in local fresh fruits, vegetables, and seafood too. I highly recommend the pistachio ice cream double scoop.
La Pinas - 2003 McFarland Blvd E, Tuscaloosa, AL
This spot is always booming. It's packed with tons of delicious frozen treats. Be sure to try the Rice Con Leche.
Steel City Pops- 2128 University Blvd., Tuscaloosa, AL
Gourmet Popsicles fit for Queens and Kings. My favorite is the Blood Orange popsicle.
The Baked Bear - 1800 McFarland Boulevard East, Tuscaloosa, AL
Ice cream plus cookies. Is this where heaven resides?
La Real Michoacana - 925 McFarland Blvd, Northport, AL
If you want a great milkshake, this is the spot to visit on a hot summer day. Also, there homemade popsicles that are a joy on a stick; the mango is my favorite.
TTown Snow - 450 McFarland Blvd., Northport, AL
An easy way to cool down is at TTown Snow. They have a wide variety of flavors and sugar-free flavors options. I got Cherry Limeade, and I savored every drop. Listen, they even have one called pickle juice.
If you have some frozen treat spots for me to check out, click here to send me an email.
Here are 50 of your favorite retail chains that no longer exist.
KEEP LOOKING: See what 50 company logos looked like then and now
50 Famous Brands That No Longer Exist