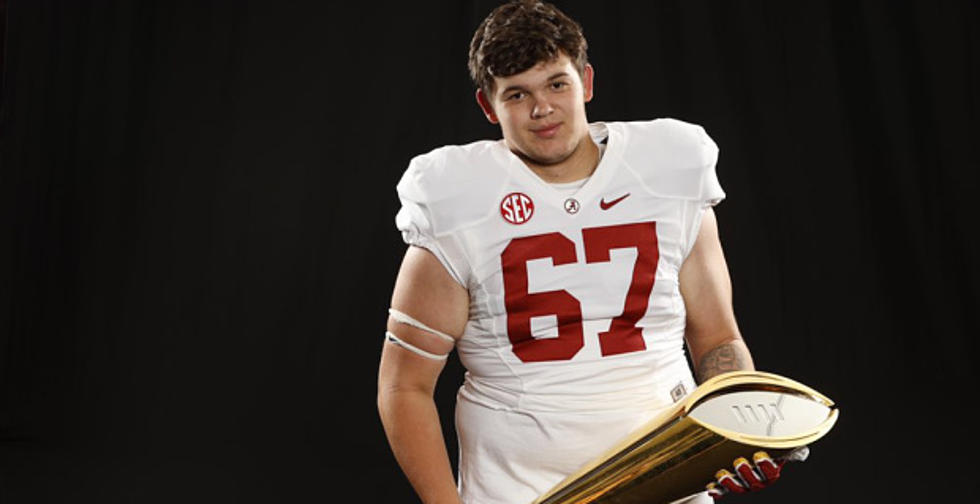 Crimson Tide Lineman Announces Transfer Destination
Photo Courtesy of @BamaOnline247 on twitter
Former Alabama offensive lineman Dayne Shor, who spent just a single semester at the university before entering the transfer portal, officially announced his new home on Twitter this week.
Shor is set to transfer to the University of Connecticut and become a Husky, joining a program that has been starved for success but looks primed to rebuild under new head coach Jim Mora.
The former three-star prospect made headlines upon his initial entrance into the transfer portal with many pointing to his short-lived stint at Alabama as indicative of the problems facing college football.
What most were unaware of; however, was that the freshman had dealt with multiple mental health challenges in his time at Alabama and was simply seeking a fresh start.
Shor posted a heartfelt message to his Twitter page in early May, revealing his struggles and how he had overcome them .
The freshman wrote, "Two years ago, I was fighting for my life against mental illness (...) Outside of football, I was struggling immensely."
"I have hit into wall after wall after wall; however, I now know that everything I have been through has and will continue to only make me a stronger and better person," Shor wrote.
The Alpharetta, GA native also shared in the post his gratitude for The Herren Project and Herren Wellness, both of which assisted Shor in his recovery.
The Herren Project and Herren Wellness Facility in Seekonk, Massachusetts are dedicated to substance abuse recovery and rehabilitation and are founded by former Boston Celtic Chris Herren, who dealt with and overcame addiction and mental health struggles himself.
Shor joins an offensive line unit led by multiple upperclassmen, but will have an opportunity to compete for a starting job as he is instantly one of the most highly touted players on the Husky roster, having at one time been a top 50 prospect at his position, per 247Sports.
What the future holds for Shor and the Huskies under new coach Jim Mora has yet to be seen, but for a program that has won just three games in as many seasons, the only way to go is up.
Top Offensive Lineman in Saban Era
Highest Rated Recruits of the Saban Era By Year
Check out Alabama's highest-rated recruit from each Crimson Tide recruiting class during the Nick Saban era.