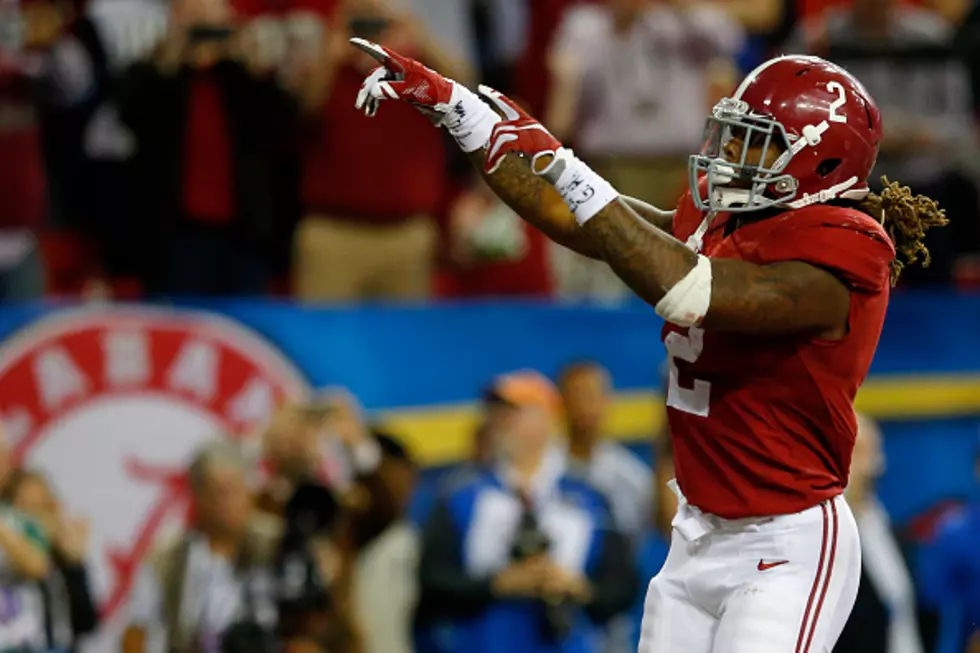 Derrick Henry and Jameis Winston Acting as Honorary Captains for Alabama-Florida State
(Photo by Kevin C. Cox/Getty Images)
Two former Heisman Trophy winners will be representing their former teams as honorary captains when Alabama and Florida State take the field on Saturday night.
The Chick-fil-A Kickoff Game announced Friday that Derrick Henry and Jameis Winston will be at midfield of the new Mercedes-Benz Stadium for the coin toss. Henry, the 2015 Heisman winner from Alabama, and Winston, the 2013 Heisman winner from Florida State, will join the team captains from each side when the game gets started at 7 p.m.
Henry now plays for the Tennessee Titans after breaking the SEC rushing record with 2,219 yards as a junior. Winston plays quarterback for the Tampa Bay Buccaneers after passing for nearly 8,000 yards and 65 touchdowns in two seasons in Tallahassee.
Saturday night's game is being billed as the Greatest Opener of All Time and there's some merit to the claim. Alabama is the consensus No. 1 team in the AP and Coaches Poll to start the year while Florida State is No. 2 in the Coaches and No. 3 in the AP.