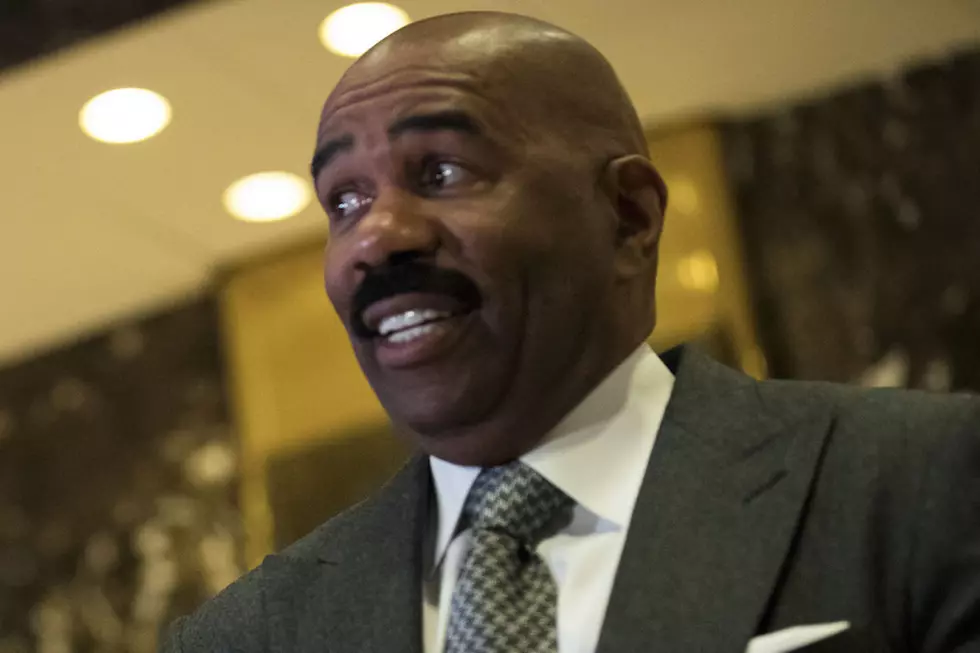 Do Better: Steve Harvey Gets Dragged After Telling Flint Resident 'Enjoy Your Brown Water'
Drew Angerer, Getty Images
According to MLive, it all started when Harvey got mad at a caller who was teasing him about the Cleveland Cavaliers' loss to the Golden State Warriors in the NBA Finals. Harvey, who is a Cavs fan, felt that LeBron James' team deserved the win more than the Warriors. The caller disagreed and said that "Cleveland didn't deserve jack."
That's when Harvey went into the sunken place. "He gone call in and say Cleveland don't deserve jack and he over their bathing in all that silver water," he responded.
Harvey's co-hosts tried to cover for him and suggested that he apologize to the caller and move on, which he didn't. During their discussion, they realized that the caller was still on the phone. At that point, Harvey delivered another low blow.
"One more thing," Harvey said.
"Go ahead," the caller replied.
"Enjoy your nice brown glass of water," Harvey said.
Not cool, Steve. The Flint Water Crisis is still an ongoing issue in the city as there are residents still without clean drinking water. Just yesterday (June 14), the director of Michigan's Department of Health and Human Services was charged with involuntary manslaughter and misconduct in office over the Flint water crisis.
When the audio hit Twitter (watch above), folks came for Harvey's bald head. Some people are calling for his morning radio show to be canceled, while others are waiting for an apology.
Harvey has since issued a statement regarding his offensive radio banter.
"The caller and I were talking trash about our teams and cities," reads the statement (via WJLA). "I made a joke directed at him, as he is from Flint, a city for which I have great affection and respect. So much so that I devoted a full hour on my daytime talk show to raising awareness for the Flint water crisis."
Check out people's reactions below.