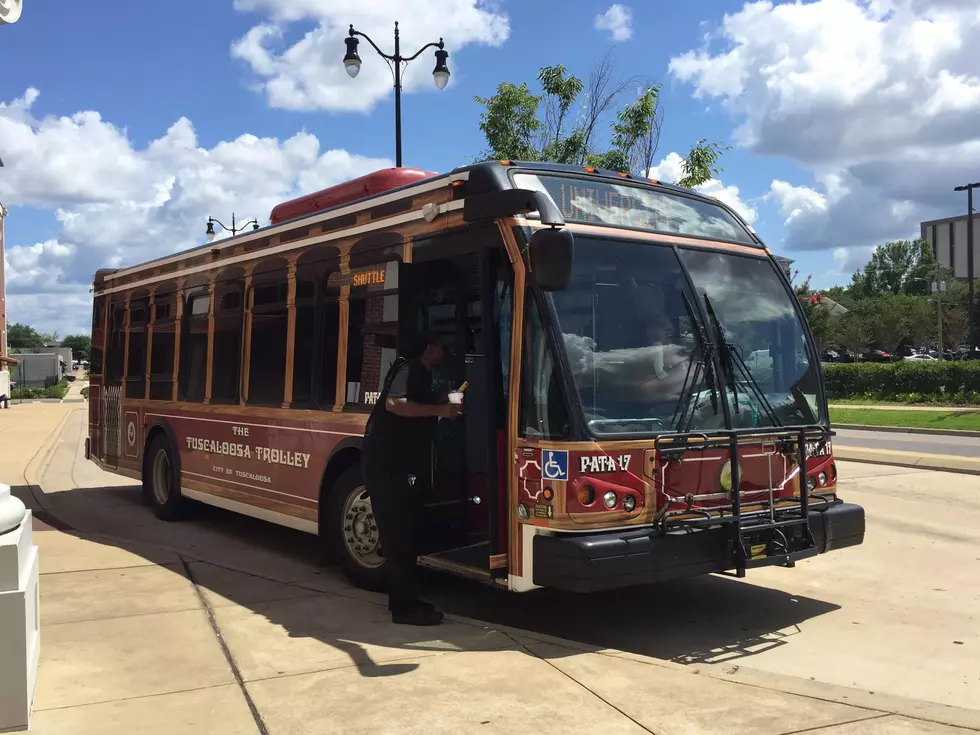 Free Shuttle Benefits Tuscaloosa Regional Air Show Attendees
(Credit: Facebook/Tuscaloosa Transit Authority)
Planning to attend the Tuscaloosa Regional Air Show presented by Pepsi but don't do well with high traffic situations?  The City of Tuscaloosa took this into consideration and made plans to run free shuttle services.
If you've been to the air show in previous years, you know how much traffic there is trying to get to the Tuscaloosa Regional Airport. Factor in the pedestrians who opt to park a distance away and walk to the show, and the bumper-to-bumper traffic goes even slower to make sure there are no vehicular-pedestrian accidents.
As a precautionary measure, which also benefits disabled and elderly area residents who can't walk far, shuttle services will run from the former KMart on Skyland Blvd, in Tuscaloosa, from Tuscaloosa County High School in Northport, and from the parking deck at the intermodal facility adjacent to Government Plaza in downtown Tuscaloosa.
Shuttles will begin running at 9am and will run continuously during the show and once it's over. While no outside food or drinks will be allowed during the air show, those riding the shuttles are more than welcome to bring their lawn chairs, blankets, and other necessities.
For more information on the Tuscaloosa Regional Air Show, click here.