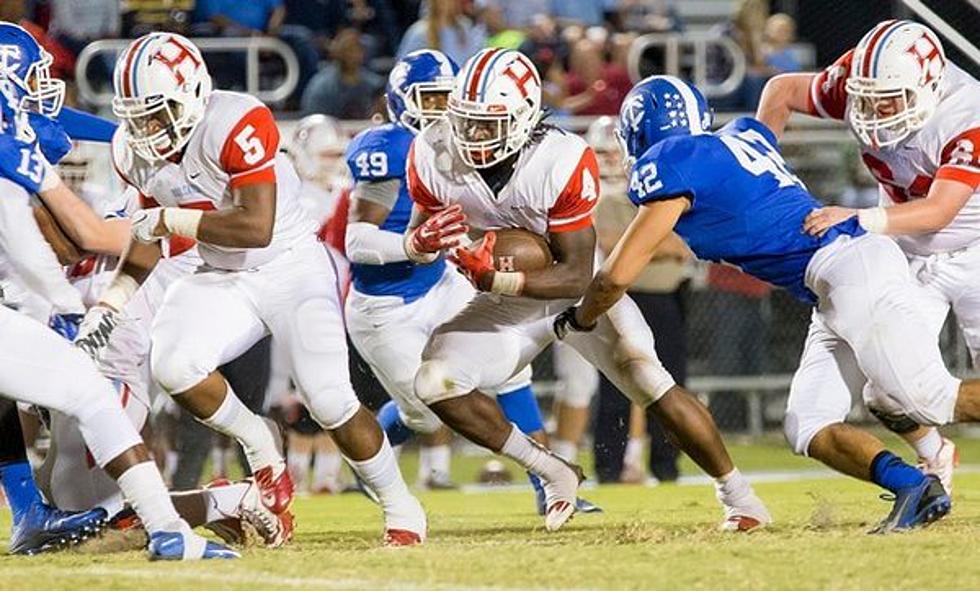 Full Steam Ahead For Alabama High School Football
Hillcrest High School
The Alabama High School Athletic Association central board approved its "best practices" Return to Play  plan to ensure high school football in the state starts on time this season.
Executive Director Steve Savarese met with the AHSAA board on Tuesday night and through the day today to finalize the plan for the upcoming season.
There will be no delay for the 2020 season, the first practice for high schools will be on August 3, with a ramp up period beginning on July 27. The players are only allowed helmets in the first week to acclimate to practice. The other Alabama high school sports, swimming and diving, cross country and volleyball are allowed to use the first week for acclimation and try outs.
"The purpose of the Return to Play document is to offer AHSAA member schools best practices in order to commence the 2020-21 school year athletic season as scheduled and as safely as possible," said Savarese in a news release.
There will be no limit on how many fans can attend events, the AHSAA will allow individual schools to make that decision.
The first games will go on as scheduled beginning August 20.
Bands and cheerleaders will be allowed to participate in full.
Sidelines will be extended in order for players to keep their distance from one another.
Players will not be allowed to share water and hydration apparatuses.
Timeouts will be extended by one minute to ensure extra time to sanitize equipment.
This comes as great news to parents of seniors, players attempting to be recruited to play college football and communities as a whole to enjoy high school football.
Enter your number to get our free mobile app
Top Recruits in the State of Alabama