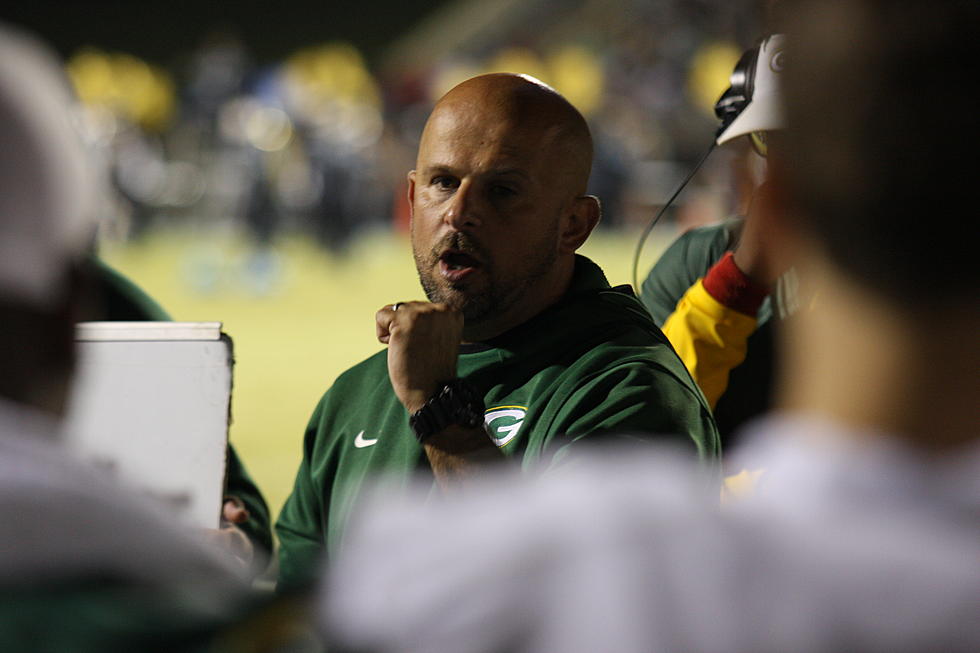 Gordo Sends Lolley to Northridge With Community's Blessing
J.R. Moore
The Tuscaloosa City Board of Education approved the contract for new Northridge High School football coach Ryan Lolley on Tuesday evening. The Jaguars are hitting a homerun by hiring a proven winner to replace the departing Mike Vickery.
Lolley's departure brings excitement to the Northridge program but leaves a large vacancy at the top of the Gordo Greenwave program.
"Coach Lolley was tremendous with us. He has a record of 100-18 in nine years. We won't be able to replace him, but we'll have to replace him if that makes sense," said Gordo principle Mark Capps. "You don't just go out and replace a guy like Ryan Lolley, but we will because our school, our community is nothing but winners and has been for many years."
The Greenwave will move quickly to replace Lolley as summer workouts are rapidly approaching. Principle Capps said that Gordo will be posting the job and will form a small committee to select the best candidate to lead the Greenwave forward.
A new coach will be one of many changes for the Greenwave in 2022 as Gordo is also replacing graduating quarterback Tanner Bailey and changing classifications to Class 3A Region 5.
"In the Gordo community that's (Football) what its all about is in the fall. We hate to lose him but he leaves with our blessing for all that he did for our school and our community," said Capps.
Northside Defeats Gordo - Week 4 2021
Northside took down the No. 1 team in Class 4A, beating the Gordo Greenwave 14-12.
Tuscaloosa County Wildcats vs. Paul W. Bryant Stampede
The Tuscaloosa County Wildcats defeated the Paul W. Bryant Stampede 59-34 in the opening game of the 2021 season for both schools. For the Wildcats it was the debut of new coach Adam Winegarden.
Northside Rams Defeat the Berry Wildcats in Week 1 2021
On a rainy night in north Tuscaloosa County the Northside Rams (1-0) took down the Berry Wildcats (0-1) 37-6 to open the 2021 season with a rivalry game victory. The Rams were dominant in the trenches from the start of the game and capitalized off crucial turnovers to take control of the contest.