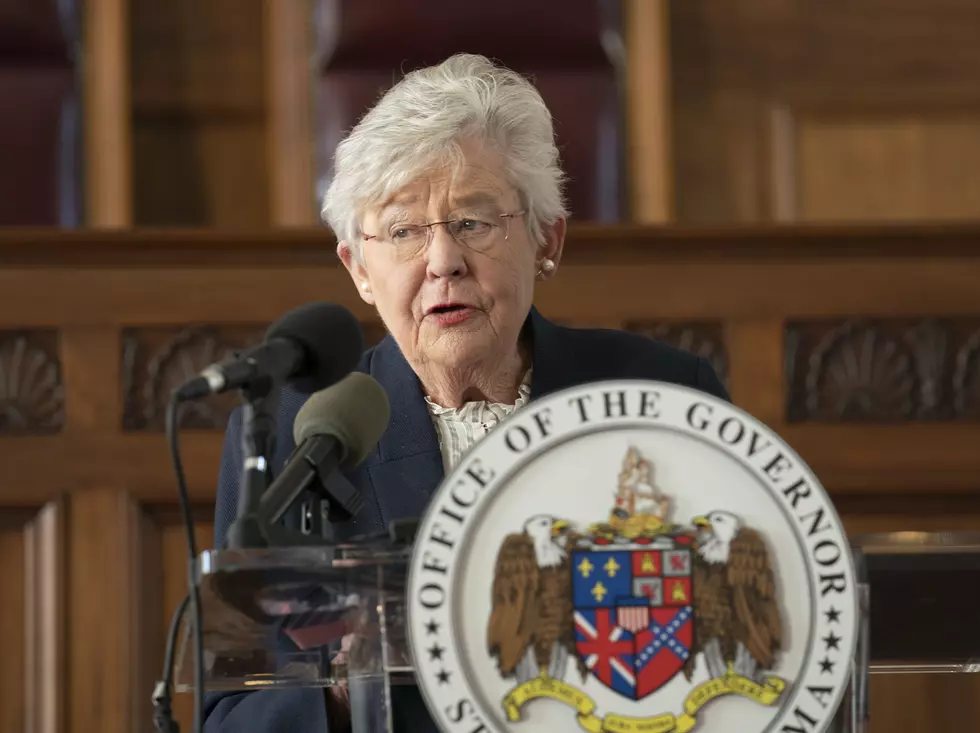 Gov. Ivey to Distribute $200M in Federal COVID-19 Relief Funds
Hal Yeager
Governor Kay Ivey announced Wednesday a program that would allocate $200 million in federal grant money to Alabama businesses, non-profits and faith-based organizations that have been impacted by COVID-19.
The grant program, dubbed "Revive Plus," launches at noon on Monday, when qualifying businesses can apply online for the program and may qualify for up to $20,000 in relief funds.
This funding comes from the approximately $1.9 billion the state received from the Federal Coronavirus Aid, Relief, and Economic Security (CARES) Act Fund, which was implemented to prevent, prepare for and respond to COVID-19.
Enter your number to get our free mobile app
To be eligible to receive funds, businesses must have 50 or fewer employees and must verify they were fully operational in Alabama as of March 1st and continue to be so as of the date of their application.
The distributed funds can not be used for any of the following reasons:
As reimbursement for cost or damages already covered by insurance
For expenses that have been or will be reimbursed under any federal program
As reimbursements to donors for donated items
For workforce bonuses, excluding hazard pay and overtime
For severance pay, or legal settlements
Non-profits and faith-based organizations may also qualify to receive some of this grant money. None of these funds will be distributed to individuals, except those who are the sole proprietors of their own businesses or organizations impacted by the pandemic.
There is no set cap on the select number of recipients for these funds. Grants will be awarded on a first-come-first-served basis. Businesses that serve at multiple locations can apply once for each location, given that each business meets all of the previous requirements.
Top Stories from The Tuscaloosa Thread (11/9 - 11/15)