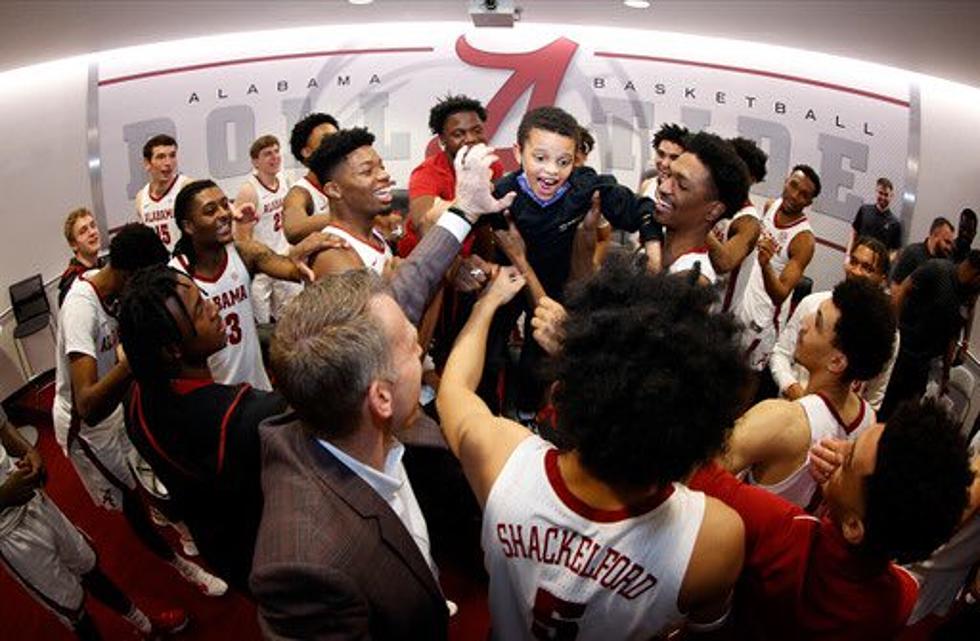 Heart Warmer: Bama Basketball Welcoming Kingston Pettway
@pettgirl on Twitter
The Alabama men's basketball team has done more than succeed on the court and dominate the SEC. They have also shown their great character in welcoming a young 'Bama Basketball prince. Nine-year-old Kingston Pettway, son of Crimson Tide assistant coach and former player Antoine Pettway, has formed a bond with the team and become one of their favorite fans.
Antoine's wife, Kim Pettway, shared the story of how the team has inspired her family through their actions towards Kingston.
The Crimson Tide have always made Kingston feel welcome despite his condition. They bring energy and joy into his life, which his mother Kim is so grateful for. It's evident the way they work on the floor, but they also have recognized the platform they possess and are using it for good.
The players look for Kingston when they are warming up and make sure he knows he is seen. Head coach Nate Oats even made time to speak to Kingston on FaceTime just hours before the huge SEC tournament championship. Its this kind of consideration and love that makes these guys and this team so easy to root for.
Alabama has created this winning culture based on humility and love, and its made an impact on the younger generation looking up to them. As Kim Pettway said it, this team is truly special, and they are using their opportunity to be a blessing to other people.
Kingston will be watching Alabama as they compete in the NCAA Tournament, knowing that his favorite guys care about him and will be there for him win or lose.
KEEP READING: Here are 50 of the most famous sports goofs