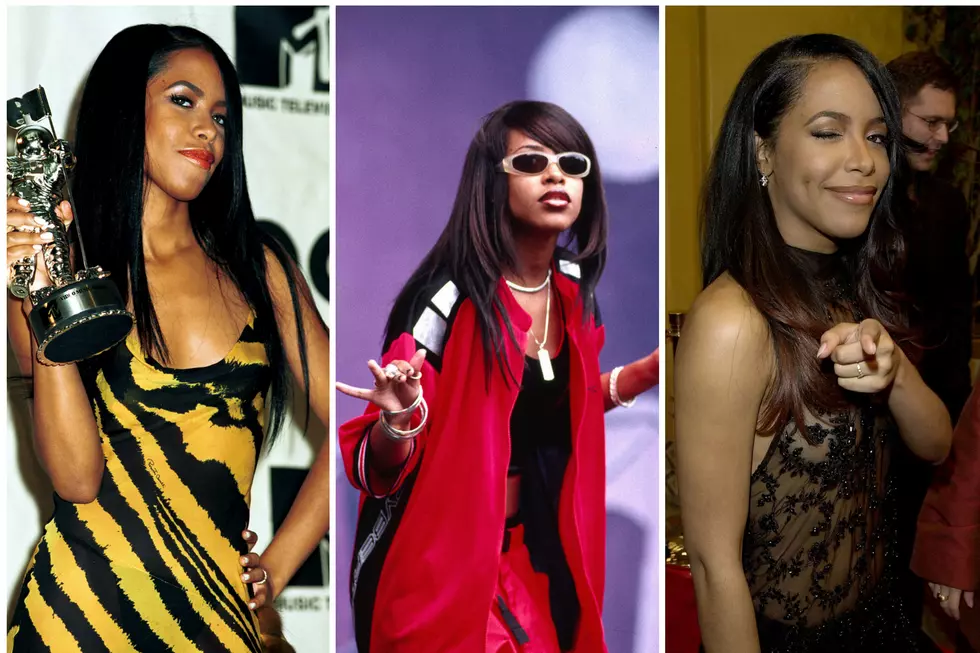 Hot Like Fire: A Look at 15 Classic Aaliyah Trends
George De Sota, Getty Images, Chris Walter, WireImage, Vince Bucci, Getty Images
Aaliyah's name has always been tied to fashion just as much as music thanks to her ever-changing style. 17 years after her passing, her trendsetting aesthetic is still influential within hip-hop and R&B, inspiring artists like Ciara, Teyana Taylor, Tinashe and countless others. She was sexy—but not raunchy, a tomboy, the girl next door, and a classic beauty all wrapped into one person. When you think of the evolution of '90s and '00s fashion, you think of Aaliyah.
After 20,000+ signatures, MAC Cosmetics worked closely with her brother to release their latest collection inspired by the late singer. While many believe the release is rehashing of nostalgic trends, the makeup collection is actually a capsule of timeless products that are reminiscent of the singer. From lipsticks to eyeshadows, the collection will definitely help recreate any of her classic looks from 1994 to 2001.
To celebrate the Aaliyah for MAC collection, The Boombox has compiled 15 of Aaliyah's classic looks that still inspire today.