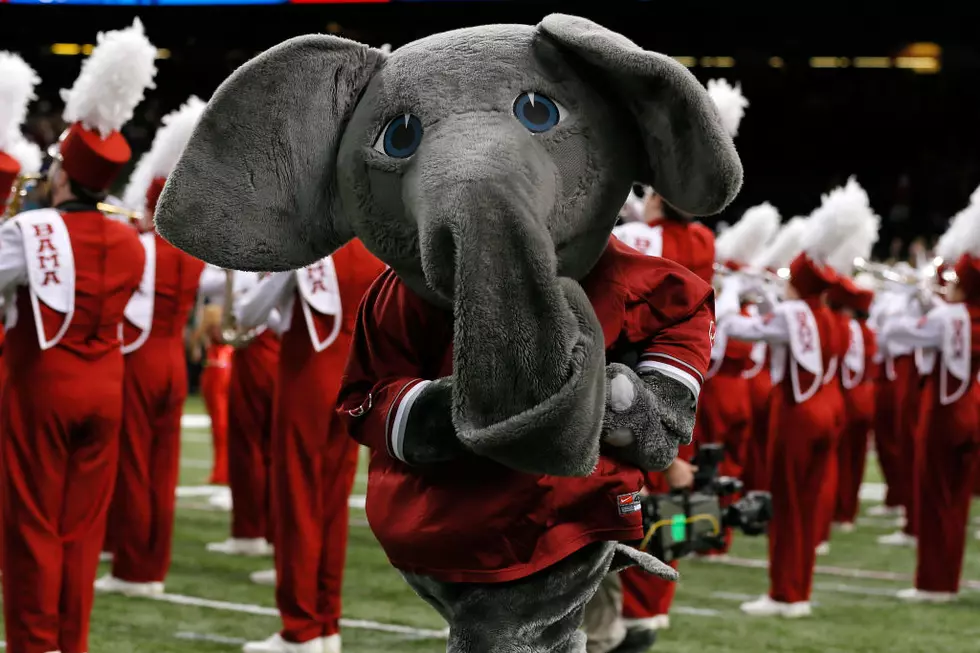 Hour-by-Hour Temperature Guide for Homecoming in Tuscaloosa, Alabama
Getty Images
The cold snap had Alabamians turning on their heat much earlier than expected this week. Here is the good news, our area is trending for a warm-up today with lots of sunshine. Looking ahead to the weekend, sunny skies and colder nights with highs in the 70s and lows in the mid-40s and lower 50s.
If you are headed out to celebrate the University of Alabama's homecoming it should be nice weather-wise. You might need to dress in layers or have a light jacket handy.
James Spann, ABC 33/40, and Townsquare Media Tuscaloosa Chief Meteorologist said that "Alabama will host Mississippi State Saturday evening (6:00p CT kickoff); the sky will be clear in Tuscaloosa with temperatures falling from near 74 at kickoff into the 60s during the second half."
Just be sure you are ready with your Alabama gear on or some houndstooth because you never know when you just might run into Big AL.
Saturday Hour by Hour for Downtown Tuscaloosa – UA Area
8 am – 53 degrees
9 am – 58 degrees
10 am – 64 degrees
11 am – 69 degrees
Noon – 73 degrees
1 pm – 74 degrees
2 pm – 76 degrees
3 pm – 76 degrees
4 pm – 76 degrees
5 pm – 75 degrees
6 pm – 72 degrees
7 pm – 67 degrees
8 pm – 63 degrees
9 pm – 61 degrees
10 pm – 60 degrees
11 pm – 59 degrees
Looking ahead to next week, "Dry weather continues Monday and Tuesday with afternoon temperatures between 77 and 81 degrees," said Spann.  Also, there will be a cold front that "will bring a few showers Wednesday, but moisture will be very limited and rain amounts will be light. Dry air returns Thursday and Friday with highs in the 70s."
(Source) Click here to follow the Facebook Page for James Spann.
MORE: See 30 toys that every '90s kid wanted
KEEP READING: Check out these totally awesome '80s toys
SEE: 30 Toys That Defined the '70s
10 Old Fisher Price Toys That Are a Blast From The Past