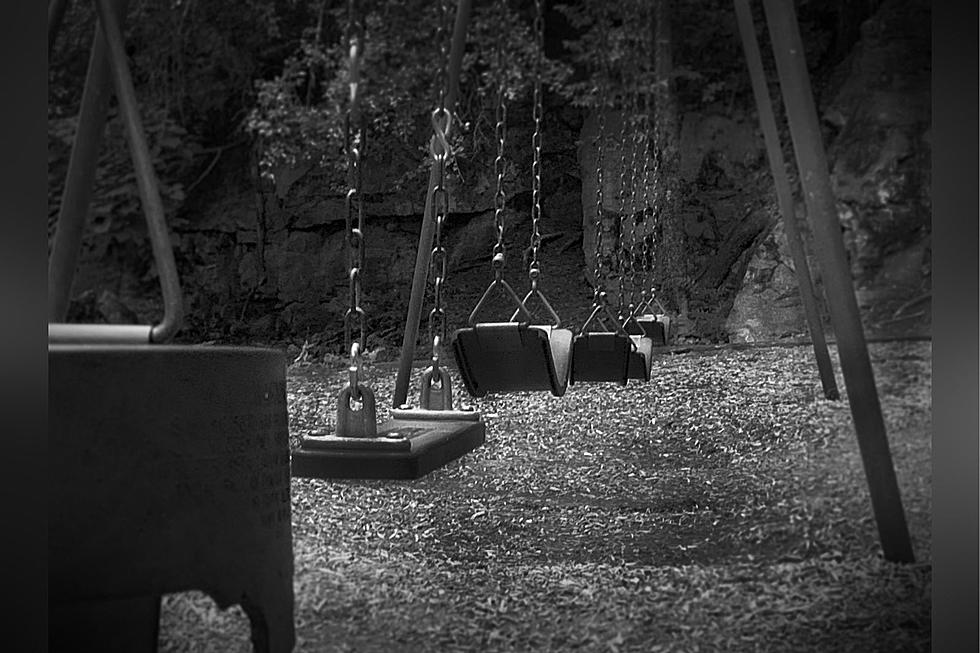 This Spine-Chillingly Haunted Playground Is Just 2 Hours Away from Tuscaloosa, Alabama
Photo Courtesy of Sydney Bullard
Please don't roll your eyes at me for this one, but I do have a friend that is a ghost hunter. Think Ghostbusters, but a little bit more low-key. Legit, she travels around looking for evidence of paranormal activity. My friend is really into it, and she even has a collection of gadgets to help detect spirits and whatnot. I never ask what exactly are the "whatnots."
The other day she called me going on about her last ghost hunt. It was some spooky stuff, but I'm entertained, so I let her rattle away. She is always trying to rope me into going. But I'm too scared, and I can't run too fast anymore.
In the interest of conversation, we did a quick google search about paranormal activity. We found Dead Children's Playground in Huntsville, Alabama. It's 2 hours away from Tuscaloosa.
This interesting playground is behind the Maple Hill Cemetery in Huntsville, Alabama. But you have to know where to find the playground because it is hidden. It's called Drost Park, but the locals call it Dead Children's Playground.
Digging deeper about this playground, I found three different haunted stories. These tales include that the spirits of children buried at Maple Hill Cemetery come out to play at night.
According to Alabama Haunted Houses, "swings have been seen moving by themselves, shouting and laughter have been heard, and some have even seen the ghosts of children playing late at night. Pictures taken in the area have also been known to turn up ghostly orbs."
Another theory is that Rocket City Mom talked about was that in 1918, "the Spanish Flu killed at least 50 million people worldwide, with over 400 succumbing in Madison County." Many were children and rumored to be buried at Maple Hill. Locals say that those children come out to play at night.
A dark secret from the 40s is what Buzz Nicked feels is legendary. "Local Legend has it that a serial child murder led a reign of terror in the town in the 40s. He would dump the bodies in this field." Also, "trails lead away from the field and into old mining shafts that the killer is said to have lived in."
Road Trippers discussed a "legend about several children who were abducted and found murdered near the playground in a Satanic ritual during the 1960s (of course, there's no evidence that this actually happened to be found anywhere)."
Check it out for yourself. The reviews say it is quite beautiful, but once it gets dark, it is another story. Honestly, I'm very intrigued.
(Source) Click here to get more information from Alabama Haunted Houses. Click here for more details from Rocket City Mom. Click here to get more information from Road Trippers. Click here to get more information from Buzz Nicked.
READ ON: Weird, wild UFO sightings from throughout history
Celebs Share Their Personal Paranormal Stories
Goosebumps and other bodily reactions, explained
25 Scaredy Cat-Approved Halloween Movies
LOOK: What are the odds that these 50 totally random events will happen to you?
Stacker
took the guesswork out of 50 random events to determine just how likely they are to actually happen. They sourced their information from government statistics, scientific articles, and other primary documents. Keep reading to find out why expectant parents shouldn't count on due dates -- and why you should be more worried about dying on your birthday than living to 100 years old.