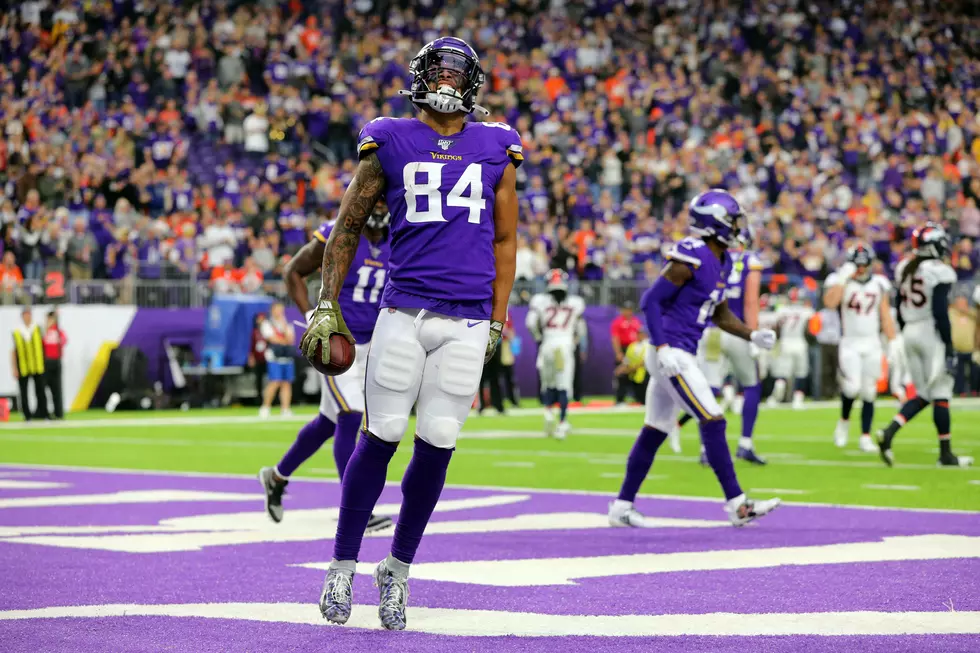 Irv Smith JR's Time Has Come in Minnesota
Getty Images
The Minnesota Vikings announced today that they would be releasing long-time TE Kyle Rudolph.
This means that former Alabama TE Irv Smith Jr. will have a chance to cement himself in the offense for 2021.
Smith Jr. was drafted in the second round of the 2019 NFL draft, due largely in part to the 716 yards and seven touchdowns he had in his final year at Bama.
So far as a member of the Vikings, he has split targets with Rudolph, but in 2020 he managed to haul in seven touchdowns.
A lot of analysts were pretty high on Smith Jr. coming out of college, including Senior draft analyst Charlie Campbell, of Walter Football.
"As a pro, Smith has the potential to be a mismatch receiving tight end who produces some big plays for his offense in the passing game. He is a good route runner with quickness, athleticism and feel. Smith is too smooth of a route-runner for linebackers to run with him, and he has enough size to make catches over defensive backs. He tracks the ball well downfield and shows late hands to make the catch even when defenders are close. Due to his quickness and athleticism, Smith is dangerous with the ball in his hands to rip off more yardage after the catch. Team sources have said that Smith has only one play speed, and they wish he had a second gear," said Campbell.
"Swervin Irvin" has worked hard, and Vikings fans have a lot to look forward to going forward. By increasing Smith Jr's targets, the offense will become even more explosive then it already is, which is saying a lot.
Alabama's Top 10 Athletes: Spring 2021