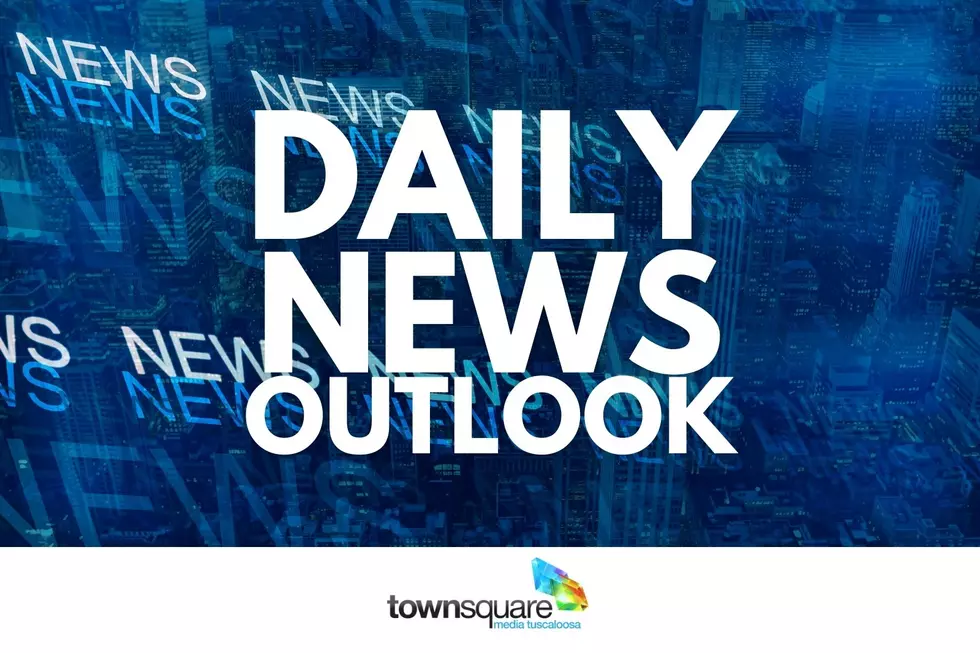 West Alabama Monday Briefing
Canva
It's Monday, September 18, 2023, so it's back to work after a few days to recharge the batteries on the Gulf Coast and we come home to fall-like overnight temperatures in West Alabama.
We began the morning with temperatures in the mid-50s and that will be the case again tonight. Highs for the week won't be bad either as they will range from the mid to upper 80s.
There is no rain in the forecast until this coming Sunday and then that is only a 20% chance. That means abnormally dry conditions already covering Bibb, northern Hale, southeastern Tuscaloosa and most of Sumter County will continue to spread, according to the U.S. Drought Monitor.
Of growing concern is the areas of severe and extreme drought in southwest Alabama. If significant rainfall is not in the offering anytime soon that could bump up the risk for wildfires.
The Forecast:
Today: Sunny, with a high near 83. Calm wind becoming north around 5 mph in the morning.
Tonight: Clear, with a low around 57. North wind around 5 mph becoming calm.
Tuesday: Sunny, with a high near 85. East wind around 5 mph.
Tuesday Night: Partly cloudy, with a low around 61. Calm wind.
West Alabama school football teams will find clear skies and temperatures in the lows 70s at gametime Friday night.
The current forecast for Alabama's Saturday afternoon SEC opener against Ole Miss is near perfect, sunny with a high in the mid to upper 80s.
---
---
Topping the News:
Former Alabama basketball player Darrius Miles' attorneys want some of his statements made to investigators after the January shooting death of 23yo Jamea Harris suppressed. They claim they were made before Harris was read his Miranda rights. Miles and his childhood friend Michael Lynn Davis are charged with capital murder in the shooting near the strip.
---
We will not know until February if Demopolis will be the site for a health sciences high school. Gov. Ivey backed the idea in here state of the state address earlier this year. State and local officials are hoping to pair the project to prepare students for careers in healthcare with the politically controversial West Alabama Highway 43 corridor widening. The school would be the 4th career oriented high school in the state.
---
30yo Madison Jo Rilee Freeman of Jasper will appear before a Walker County judge this week facing drug conspiracy and child endangerment charges. Freeman's 9-month-old daughter was left in the car when he allegedly went to a house for a drug deal. The car rolled into a ditch, but Freeman reported it had been stolen when he went to visit a friend. Parish Police Chief Danny Woodard says the investigation proved he was lying. 45yo Rodney Thomas and 19yo Mason Chapel have also been arrested.
---
Alabama Red Cross is reporting a critical shortage in blood donations. Officials blame later summer vacations, back to school activities and an active year for disasters for the 25% shortage in blood donations nationwide.
---
Alabama Secretary of State Wes Allen is holding a press conference at 10:00 this morning to discuss one of the most controversial subjects in the state - maintenance of the Alabama registered voters list. He is expected to make a major announcement.
---
The water is back running in the Sumter County town of York this morning. A contractor damaged about 6 feet of the town's main water line Saturday and residence experienced low to no water pressure throughout the day Sunday. The break was repaired late yesterday afternoon.
---
---
In Sports:
In the battle of former Bama quarterbacks in the NFL Sundat Tua Tagovailoa and the Dolphins edged Mac Jones and the Patriots 24-17. Miami is now 2-0 and New England 0-2.
---
Alabama's 17-3 win over USF Saturday actually dropped the Tide from 10th to 13th in the AP College Football Poll this week. It is the lowest ranking for Bama in eight years.
---
Bama Coach Nick Saban told reporters the coaching staff will evaluate the play of all three quarterbacks now that each have played a significant number of downs and decide where to go from here. Most observers believe Jalen Milroe was the most effective of the three quarterbacks despite two interceptions in the Texas game.
---
It is Ole Miss week in T-Town. According to media in the Magnolia State, Rebel fans believe Lane Kiffin can beat the Tide. Let's make Bryant-Denny unbearable for Ole Miss when they visit at 2:30 Saturday afternoon. 
Have a terrific Tuesday.