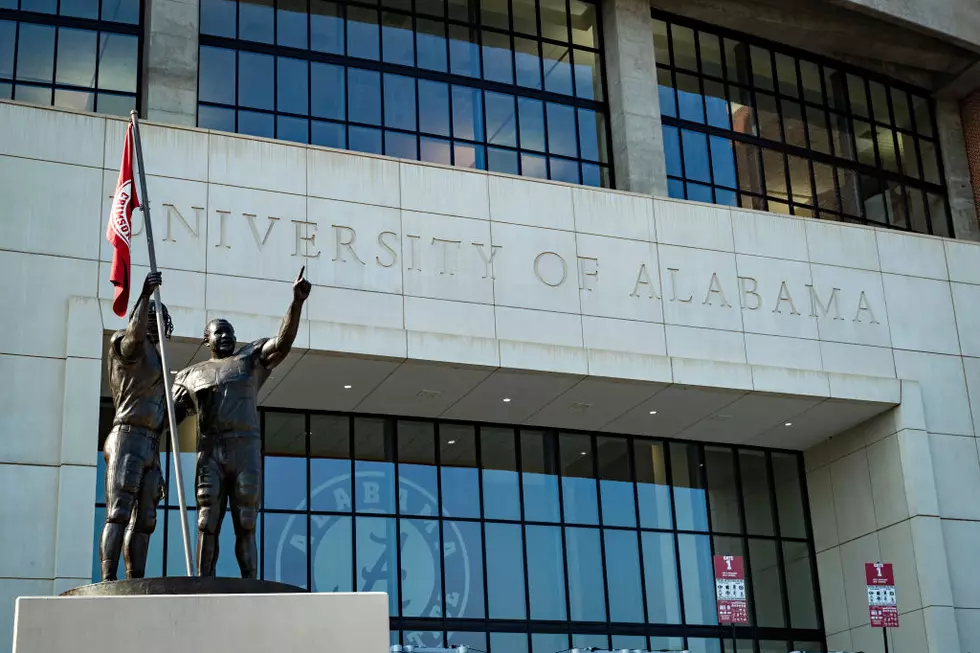 Viral Video Causes Alabama President To Contact Texas President
Getty Images
The University of Alabama took a tough loss at home to Texas in their second game of the 2023 season.
After the loss, a video showing fans hurling insults at the Longhorns has since gone viral on social media.
In the video, fans can allegedly be heard telling Texas players "to go back to the projects" and making other offensive comments.
It looks like the President of the University of Alabama Stuart Bell has contacted the President of Texas after hearing the offensive comments made to the Texas football players.
"Thank you to my colleague and fellow President Stuart Bell @UofAlabama for your heartfelt call after hearing offensive remarks a few fans shouted at our @TexasFootball players Saturday in Tuscaloosa," Texas President Jay Hartzell posted on X, formally known as Twitter.
Hartzell went on to say, "Overall, Longhorn Nation felt very welcomed and had a first-class experience with Alabama fans and their warm hospitality."
After the video went viral, The University of Alabama released a statement concerning the behavior in the video.
"We are disgusted by reports of vile language and inappropriate behavior Saturday night. To be clear, we condemn this behavior, and it will not be tolerated in our venues," said Alex House, UA's Assistant Director of Communications. "It is not representative of UA or our values."
As previously reported, The University went on to ask fans to report any concerning behavior at future athletics events to the security staff working the venue. House said fans caught treating visitors badly may find themselves removed from the Stadium and banned from returning.
Top Stories from the Tuscaloosa Thread (9/4 - 9/11)
15 of the Top Stories published by the Tuscaloosa Thread during the week of September 4th, 2023)
Money Talks: Alabama + Deep South's Wealthiest School Districts
Most Expensive: Luxury Living on a Tuscaloosa County Golf Course