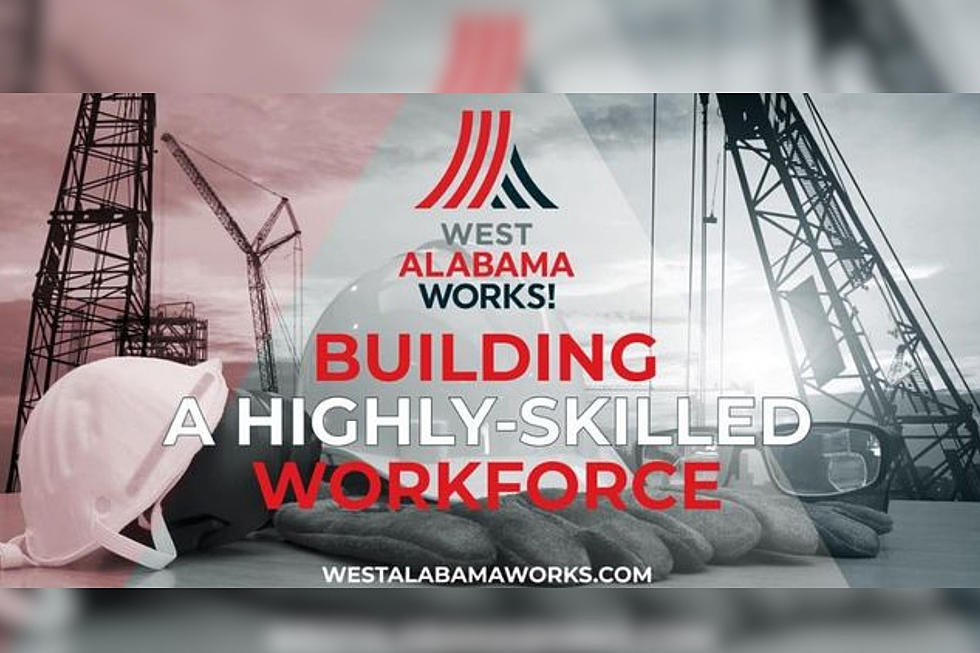 New Job Portal Seeks to Address Justice-Involved Unemployment
Courtesy of West AlabamaWorks!
The punishment for individuals convicted of or charged with a crime isn't always concluded with the completion of a sentence or court order program. Many still struggle to find work long after their debts to society are repaid via the criminal justice system.
In our state alone, over 300,00 citizens and counting have a felony conviction on their record making it tougher to find work -- or roughly 9 out of every 100 Alabamians. Over 28% of people released from prison in the state return within three years, according to a report from Alabama's Department of Corrections.
In a press release from West AlabamaWorks!, the organization states that it has partnered with the Tuscaloosa County Commission and 'The Just Trust' - a nonprofit benefitting criminal justice reform - to start a job portal for the justice-involved community, those charged or convicted of a crime, here in West Alabama.
"To serve our justice-involved community we took it upon ourselves to seek out funding through the 'Just Trust' and hire an individual to take on the responsibility to spearhead this portal to be used for our nine-county region," said Chamber of Commerce of West Alabama COO and West AlabamaWorks! Executive Donny Jones via the press release.
"We are fortunate to have funds from the grant [Just Trust] to leverage partnership to recruit applicants to good jobs and companies to advance justice and equity in our region and state," said Jones.
Named the "Building Hope" portal, the online site looks to connect local employers directly to those looking to rebuild positively within their community after incarceration.
"The Tuscaloosa County Commission continues to look for unique solutions to solve workforce barriers. This program will not only help, but will also reduce recidivism rates by giving those individuals every opportunity to be more successful and productive," said Probate Judge Rob Robertson in the release.
There are currently 85+ positions on the site with compensation ranging from $9 to $30 per hour, according to West Alabama Works.
Employers in the area wishing to advertise a position are asked to contact Tonya Mills at tonya@westalabamachamber.com or visit BuildingHopeAL.com/employer-benefits.
Top Stories from the Tuscaloosa Thread (3/14 - 3/20)
10 of the Top Stories published by the Tuscaloosa Thread during the week of March 14th, 2023.
29 Tuscaloosa Restaurants and Retailers Opened or Announced This Year
2022 has been exciting for residents of and visitors to the Tuscaloosa area as dozens of new restaurants and retailers either opened new spaces here or announced plans to do so soon. As the year winds down, here's a look back at all the new spaces the Druid City can enjoy in 2023!