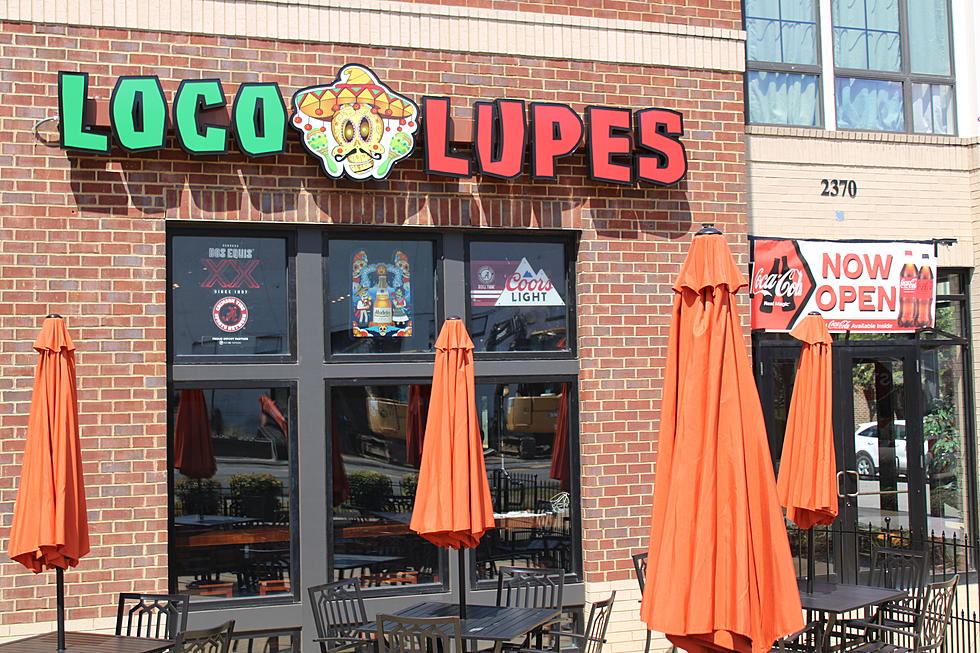 Tuscaloosa Taqueria Now Open Downtown After Two In-Market Moves
(Stephen Dethrage | Tuscaloosa Thread)
A taqueria in Tuscaloosa is now open in a new location on Jack Warner Parkway, their third home in the area in recent years.
Lupes first opened across the Black Warrior River near Sokol Park many years ago before that location closed for other development and the Mexican restaurant reopened in a bit of a hole-in-the-wall next to America's Thrift Store on Skyland Boulevard.
As the Thread reported earlier this summer, the Skyland Boulevard location was open for several years and earned fans with trending dishes like their Birria tacos and fresh-squeezed lime margaritas.
The Skyland Lupe's closed last year, though, and owner Jose Avieneda has been working since then to open in another new location, now on Jack Warner Parkway in the heart of downtown Tuscaloosa.
The new restaurant, now called Loco Lupe's, officially opened in downtown's  Riverfront Village last week, not far from Heritage House Coffee and the Hotel Ingido.
Their September 8th opening does come at a tricky time for the area, though - the area of Jack Warner Parkway in front of the restaurant has been a work site for months as crews moved underground utility to prepare for a longer, more disruptive project.
That road work kicked off last Thursday, and most of the river-front roadway will be closed for the next several months, although Lupes and other area businesses will still be accessible.
For more on restaurant and retail development in West Alabama and updates on the TCRIC Jack Warner Road project, stay connected to the Tuscaloosa Thread.
Top Stories from the Tuscaloosa Thread (9/11 - 9/18)
11 of the Top Stories published by the Tuscaloosa Thread during the week of September 11th, 2023)
Restaurants and Retailers Who Opened or Announced in Tuscaloosa in 2023
A running list from the Tuscaloosa Thread of all restaurants and retailers who have opened, announced plans to come to the area or relocated so far in 2023.