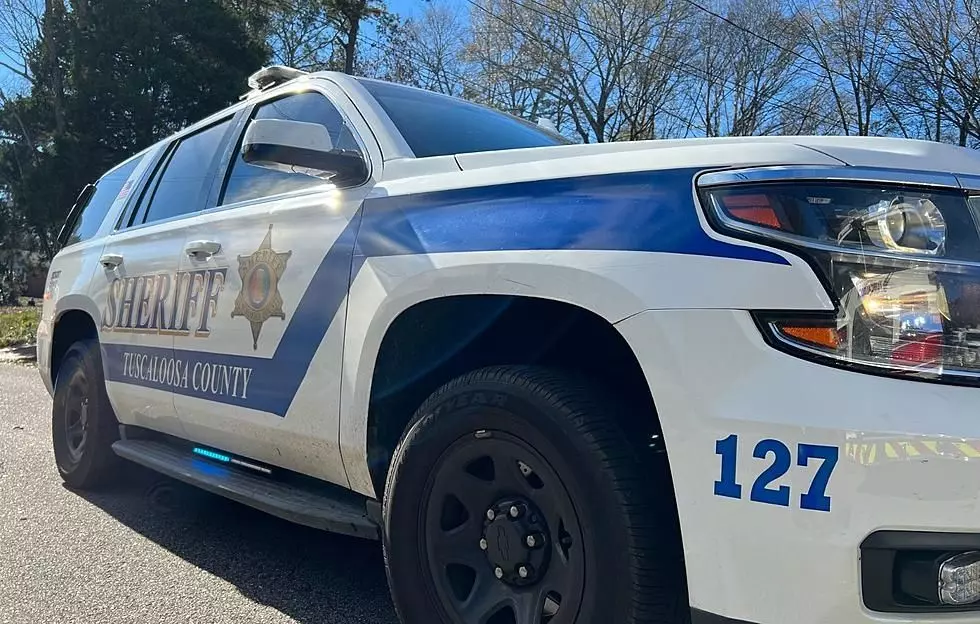 Two Juveniles Charged with Felonies Over Gun Brought to Hillcrest High Wednesday
(Noah Lueker | Tuscaloosa Thread)
Two juvenile students at Hillcrest High School have been charged with multiple felonies after they allegedly brought a firearm and a loaded magazine on campus Wednesday morning.
Sergeant Josh Hastings, a spokesperson for the Tuscaloosa County Sheriff's Office, said deputies were called to Hillcrest around 11 a.m. Wednesday after someone reported seeing a student with a firearm, which the Thread reported as it happened. 
Principal Jeff Hinton said in a message to parents that although the gun was not loaded and ready to fire when it was discovered, the students were also in possession of a magazine loaded with bullets.
Hastings said Hillcrest High faculty and staff and the TCSO school resource officer there handled the initial response perfectly and kept the situation under control until the other deputies arrived.
He said after an investigation of the circumstances, the law enforcement officers found cause to charge two juveniles with two felonies each - one count of certain persons forbidden to possess a handgun and one count of possessing a firearm with an altered serial number.
"People need to know anything you do to alter the serial number on a firearm, whether that's just scratching at it, filing it down, anything to alter it after it leaves the manufacturer, that's against the law. That's a felony," Hastings said.
The "certain persons forbidden" law is most commonly enforced against convicted felons who are barred from possessing a handgun, but Hastings said it was appliedin this case because the suspects' young age legally barred them from carrying the firearm found Wednesday.
State law prevents police from releasing much information about minors who are arrested, even those charged with felonies, and no further details were available Thursday morning.
"I do want to tip my hat to the county school employees over at Hillcrest who did a phenomenal job with how they handled this situation, and also to our SROs when they became involved, they also did a great job," Hastings said. "All of them deserve kudos for how they handled this."
For more coverage of crime and courts in West Alabama, stay connected to the Tuscaloosa Thread,
Top Stories from the Tuscaloosa Thread (9/11 - 9/18)
11 of the Top Stories published by the Tuscaloosa Thread during the week of September 11th, 2023)