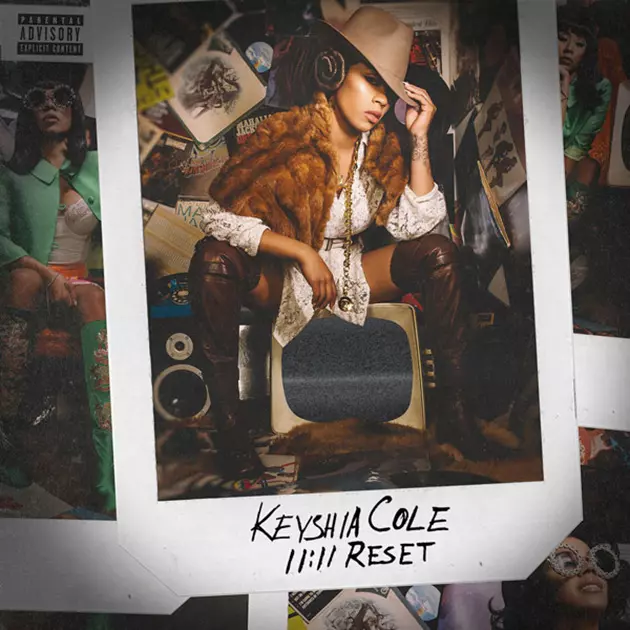 Keyshia Cole Releases New Album '11:11 Reset' [STREAM]
Epic Records
Three years after the release of Point of No Return, Keyshia Cole is back with her latest album, 11:11 Reset. 
The 11-track album includes guest appearances from Too $hort, Kamaiyah, Young Thug, French Montana, Remy Ma and DJ Khaled. Production on the project is handled by DJ Mustard, Danja, Bongo By The Way and more.
While the title of the album may seem strange, Cole explained the significance of it. During an interview with Rap-Up, the singer said, "For the past year, I've been seeing 11:11 constantly and to my understanding, you're aligned spiritually with your destiny and everything that is meant to be in your life is happening at the right time," she said. "The timing is right. Everything is right. Reset is definitely cohesive with that."
Check out the 11:11 tracklist and listen to the album below.
Keyshia Cole 11:11 Reset Tracklist
1. "Cole World (Intro)" Feat. DJ Khaled
2. "Unbothered"
3. "You" Feat. Remy Ma and French Montana
4. "Incapable"
5. "Best Friend"
6. "Vault"
7. "Act Right" Feat. Young Thug
8. "Right Time"
9. "Emotional"
10. "Ride" Feat. Kamaiyah
11. "Cole World (Outro) Feat. Too $hort
10 R&B Artists That Defined Hip-Hop Soul