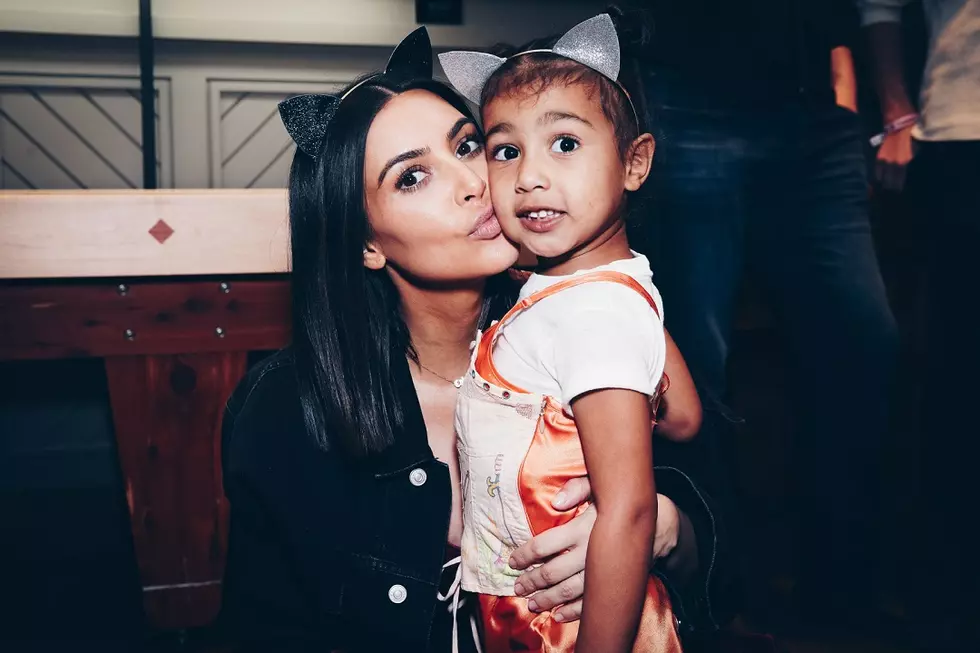 Kim Kardashian's Scandalous Instagram With North West Sparks Social Media Outrage
Rich Fury, Getty Images
As we try keeping up with them, one Kardashian proceeds to keep up with controversy.
Well…perhaps, save for the convicting caption that exposed the tiny shutterbug behind the pic.
"By North," Kim inscribed with the suggestive photo, which shows the fashionista's 4-year-old daughter, North West, who is barely noticeable in her graphic white sweater while picturing her mom in her most alluring state.
Yet, this is hardly appropriate mother-daughter bonding activity.
In no time at all, fans and celebs alike expressed their abhorrence for the image, many of whom criticized the 37-year-old socialite's parenting skills. Others averted in disgust, but not without giving Kim a mouthful for exposing herself in such a public way within plain sight of her daughter.
"Damn, Kim, that's too much, even for you," one Instagram user wrote. "Umm, am I the only one that finds this wildly inappropriate?" another user commented, adding, "North is way too young for this and it's not right to make her think this kind of 'photography' at this age is OK."
"Pathetic & creepy," tweeted Piers Morgan, a well-renowned Kardashian critic. "If you ever get embarrassed by your mom, just remember that North West has to take topless photos of Kim Kardashian," tweeted another user.
Unbothered as usual, nevertheless, Kim has yet to respond to her critics in light of the image that launched a thousand rage tweets. Instead, she's enjoying some drama-free TV.
Still, we want to hear from you: Where do you stand on the pic? Sound off in the comments.