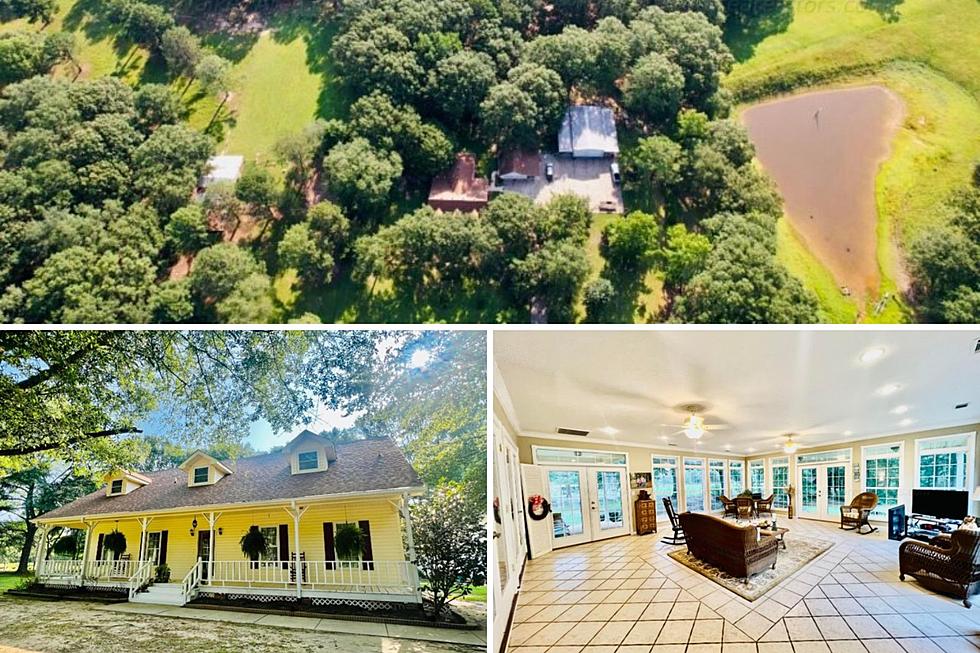 Lamar County Alabama's Most Expensive Home Includes 112-Acre Farm
Jamie Farris, RealtySouth | Jasper
The most expensive home for sale in Lamar County Alabama has only been on the market a few days. Built-in 1992, the 3,500-square-foot home sits on 112 acres.
It's a 2-story home with 4 bedrooms and 3 ½ baths with an incredible sunroom. Also, the home boasts a detached garage, a massive workshop, and so much more.
Take a look around because we have tons of pictures for your checkout. This wonderful property is listed by Jamie Farris, RealtySouth | Jasper.
Lamar County Alabama's Most Expensive Home Includes 112-Acre Farm
Most Expensive Home in Hale County
Iconic One-of-a-Kind Smith Lake Alabama Castle Hits the Market
The Land on Alabama's Most Expensive Home Can Fit a Theme Park
Step Inside a Victorian Mansion in Birmingham, Alabama