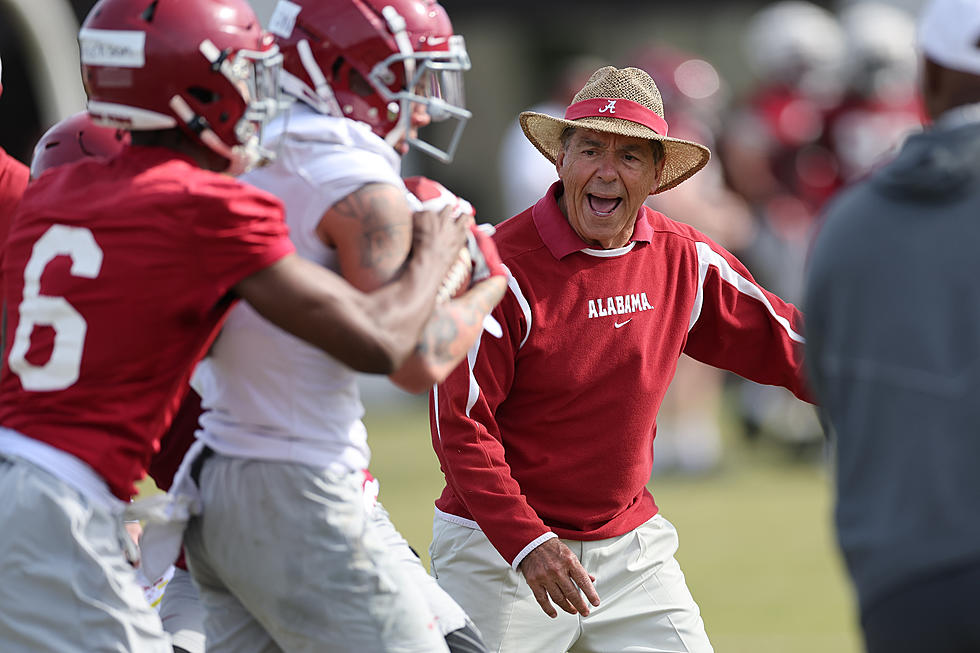 Look: Alabama Hits The Practice Field After Returning From Spring Break
Crimson Tide Photos / UA Athletics
The Alabama Crimson Tide football team returned to spring practice on Monday after the university returned from spring break. It was the Tide's second practice session of the NCAA allotted 15 sessions.
"Spring break was great. I went back home, back to California. The people I work with, that I've been throwing with for a while are back there, so I got to get some work in with them, some other guys I used to train with," said Alabama quarterback Bryce Young. "It was good to recharge for a week, and now, we're back to work."
Check Out: Bryce Young Excited to Build Chemistry With Jermaine Burton. 
Alabama Second Spring Practice 2022
The Alabama Crimson Tide hit the practice field on Monday, March 21 in Tuscaloosa, Alabama. It was Alabama's first practice after the conclusion of spring break.
Alabama Football's First 2022 Spring Practice
The Alabama Crimson Tide hit the practice field for the first time in 2022. It's Nick Saban's 16th season coaching at Alabama and the Tide are welcoming in several interesting newcomers.