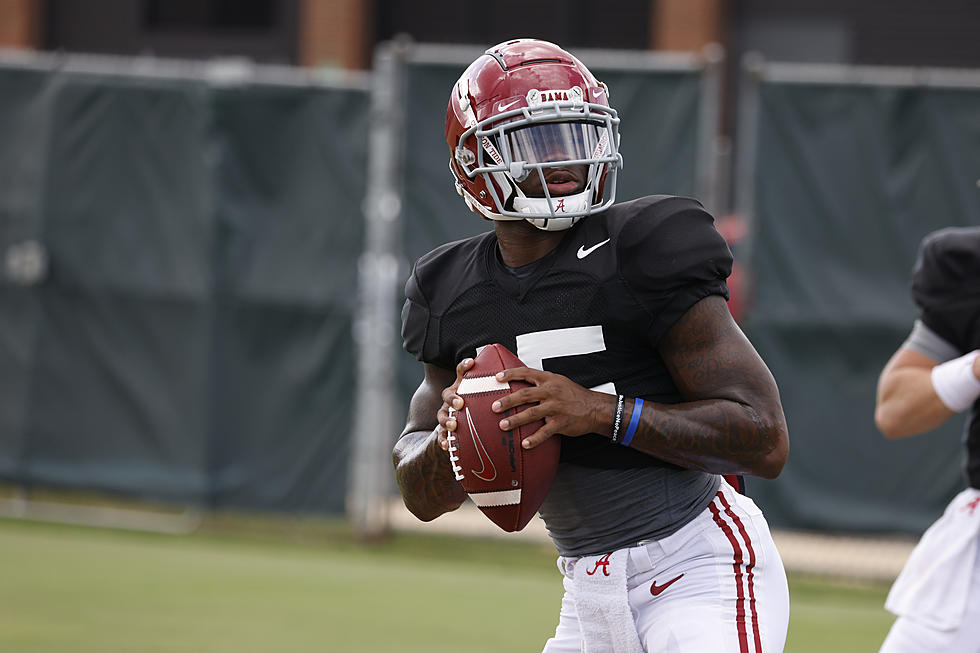 Look: The Alabama Quarterbacks and Linebackers at Wednesday Practice
Crimson Tide Photos / UA Athletics
The Alabama Crimson Tide hit the practice field for the 13th practice of Fall Camp on Wednesday. The focus was on the Alabama quarterbacks, running backs and linebackers as they worked through drills. It was the first day of of fall classes as well but the Tide was hard at work on the Thomas-Drew Practice Fields
The Crimson Tide will have its second scrimmage on Saturday in which he will put the team in a more game-like situation. The Crimson Tide opens up its season on Sept. 4 against the Miami Hurricanes in Atlanta.
Alabama 2021 Quarterbacks with Select RBs and LBs
The Alabama Crimson Tide hit the practice field for the 13th practice of the fall camp. It was the first day of fall classes and the focus was on the quarterbacks, running backs and linebackers.
PHOTOS: Alabama Celebrates #18
Alabama Non Con Opponents
The 2021 Alabama Football Schedule in Photos
Tuscaloosa's High School Football Programs
Here are some of the high school football programs located in or around the Druid City!