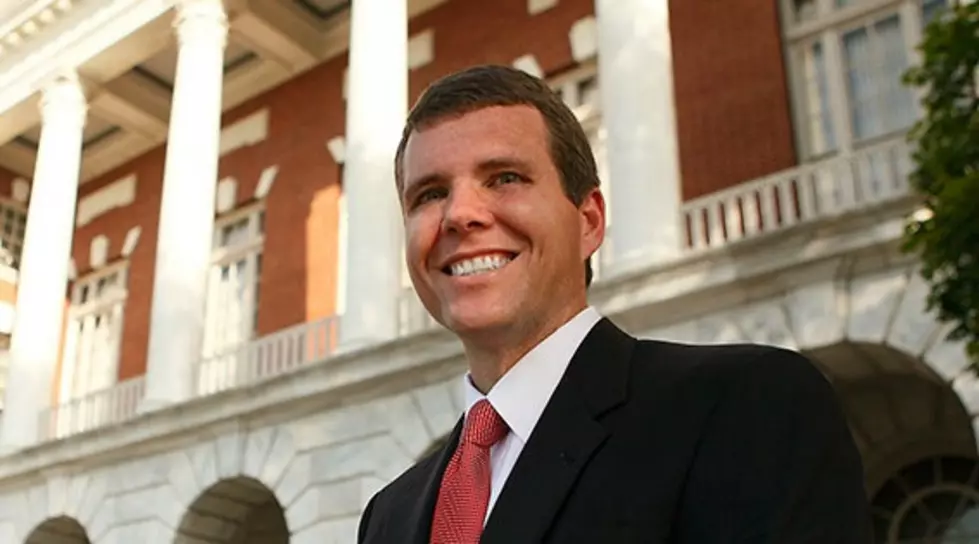 Mayor Maddox Touches on a Number of Topics Involving Tuscaloosa in 2017 and Beyond
Mayor Walt Maddox/City of Tuscaloosa
By phone today, Mayor Walt Maddox told us to expect a well-known country artist coming to the Tuscaloosa Amphitheater.
That bit of news was among topics covered by the mayor during his appearance on Catfish 100.1's 'Mornings with Wally & the Colonel' show Wednesday, Feb. 15. Maddox said the contract with the artist did not allow Tuscaloosa to name the star coming to the Amph, but he expected an announcement in the near future.
On the subject of the resolution passed by the City Council stating that all foreigners are welcomed in Tuscaloosa, Maddox said Tuscaloosa would not become a sanctuary city if for no other reason than it is contrary to established laws. He said a doctoral student at the University of Alabama asked for the resolution to reassure foreign students of Tuscaloosa's desire to welcome them here. The mayor pointed out Tuscaloosa's connection to international companies, corporations, and relationships with two sister cities in Japan and Germany.
Will Deontay Wilder, the heavyweight boxing champion from Tuscaloosa, ever fight a match in Tuscaloosa? Maddox said scheduling a venue like Coleman Coliseum, on the University Campus, has been the main obstacle to getting a Wilder fight in the Druid City. Wilder wants to fight here, the mayor said, and understands the city is working to make that happen. A team of University and city officials will be at Legacy Arena on Feb. 25, when Wilder fights Gerald Washington. The team hopes to learn behind-the-scenes actions that will be needed to stage a fight.
On other subjects, Maddox said we are probably too close to Birmingham to expect a scheduled airline to locate here. But he added, there is plenty of land available at the Tuscaloosa Airport for economic development.
In regard to residents renting out homes to visitors during football games and other events, Maddox said he is not interested in getting license income from the rentals, but, wants to protect property interests of all residents in the city. He praised the city council for being deliberate in their effort to come up with a solution to the private rentals problem.
Finally, the Mayor praised all of our Townsquare Tuscaloosa stations saying, "It is absolutely refreshing to have local radio!"